Those who have traveled through the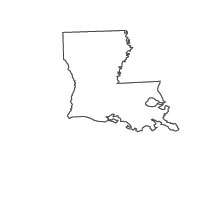 south can attest to the scenic routes in the state of Louisiana. The Louisiana Gulf Coast offers plenty of motorcycle routes with a truly unique setup. Many motorcycle enthusiasts travel this route for a memorable ride, which is accessible every month of the year. The weather in Louisiana does not force riders to take off any time. This has led to an abundance of motorcycle rides, events and rallies throughout the state of Louisiana. Within the state, there are more than 113,000 motorcycles registered with the Louisiana Department of Motor Vehicles. There is also a universal helmet law covering all riders.
Steps to Becoming a Louisiana Motorcycle Mechanic
The path to becoming a Louisiana motorcycle mechanic lies through educational training that serves as preparation for a lasting career in this capacity. Once that education is attained, motorcycle mechanics can begin their foray through this profession. That can result into a long-standing career filled with job security. The following steps can lead to a career as a motorcycle mechanic in Louisiana.
Choose a Motorcycle Mechanic Education Program
Complete Admissions Process
Finish Coursework in Motorcycle Mechanic Training
Gain Work Experience
Accumulate Industry Certifications
The job title of motorcycle mechanic is needed in a variety of work settings. That could include repair shops, dealerships and shops specializing in customizations. Motorcycle mechanics perform an array of service duties that range from simple to complex.
Louisiana Motorcycle Mechanic Education
Acquiring a motorcycle mechanic education in Louisiana requires a mix of training that is part classroom learning and part hands-on training. This provides motorcycle mechanics with the skills and knowledge that is requisite to maintain good standing in this profession. Most programs do not exceed one year and many can be completed in less than 12 months.
Many schools offer certificates of completion or technical certificates to graduates of their respective motorcycle mechanic programs. Some programs are called Small Engine Repair, while others fall under the distinction of Powersports Technology. Completing a motorcycle mechanic education program will help new mechanics get acclimated to the repair industry. Here is a look at some motorcycle mechanic education options in Louisiana.
Central Louisiana Technical Community College
The Outdoor Power Equipment Technology Program is offered at the Leesville campus. There is the option of earning a certificate of Technical Studies, Technical Diploma or a Technical Competency Area.
Lamar Salter Campus
15014 Lake Charles Highway
Leesville, LA 71446
Phone: 337-537-3135
Fletcher Technical Community College
Fletcher Tech offers a two-year technical studies program which includes a focus on Transportation repair and technology.
1407 Highway 311
Schriever, LA 70395
Phone: 985-448-7917
Louisiana Motorcycle Mechanic Education Admissions
Gaining admission to a Louisiana motorcycle mechanic education program requires applicants to follow a detailed process that is stipulated by each individual institution. Requirements differ according to each school, and one of the most common forms of criteria is that applicants have at least a GED equivalency or high school diploma. Financial aid options are also explored during the admissions process. Placement scores may be requested by a post-secondary school as the application process is decided upon by each individual school. Some motorcycle mechanic programs require applicants to be at least 18 years of age. It is recommended that direct inquiries about the admissions process be made to each individual school.
Motorcycle Mechanic Work Experience in Louisiana
Work experience as a motorcycle mechanic in Louisiana is a way for new mechanics to adjust to this kind of profession. The skills taught in a motorcycle mechanic education program are put to use in a motorcycle repair setting. This could be at a typical repair shop that caters to ordinary service, such as oil changes and brake repair. Work experience is also available at some shops that specialize in customizations. Motorcycle dealerships also require the service of motorcycle mechanics as many provide repair and service options to their customers. Gaining work experience also assists Louisiana motorcycle mechanics in building their resume in an effort to acquire more prominent positions. Work experience has a very high value as it is in the way of showing that a motorcycle mechanic is prepared to deal with all kinds of repair issues. For those seeking work experience as a motorcycle mechanic in Louisiana, the following places could serve as potential places of employment:
C & D Cycles
1200 Stumpf Blvd
Gretna, LA 70053
Phone: (504) 331-6105
Motorcycle Manufacturer Specific Training
Manufacturer specific training for motorcycle mechanics is available at select schools. These programs are offered on a limited basis, although they do provide a specialized skill that is in demand. Being trained in how to fix certain brands of motorcycles increases the value of a motorcycle mechanic. These programs teach repair and service on motorcycles made by a single manufacturer. This certification can be used to gain a job working on one specific brand of motorcycles, but can also be a way of enhancing one's credentials which helps in the search for employment. Here is a look at some of the manufacturers that offer specific training for motorcycle mechanics.
Harley Davidson
Kawasaki
Yamaha
BMW
Suzuki
Honda
Louisiana Motorcycle Mechanic Salary
Pay rates for motorcycle mechanics in Louisiana are subject to change according to location. Some areas feature higher salaries than others. The United States Bureau of Labor Statistics estimates salaries for motorcycle mechanics throughout the country. In the state of Louisiana, those statistics show the median salary of a motorcycle mechanic to be $35,840 per year. There is the opportunity to earn much more than that amount as the top 10% of the Louisiana motorcycle mechanics earn an average salary of $56,790 per year. Here is a look at some of the individual salaries for motorcycle mechanics in Louisiana based on location.
New Orleans
Top 10% Salary: $49,360 ($23.73 per hr)
Median Salary: $35,360 ($17.01 per hr)
Shreveport
Top 10% Salary: $51,490 ($24.75 per hr)
Median Salary: $36,050 ($17.33 per hr)
Louisiana Motorcycle Mechanic Employment Trends
Employment trends for motorcycle mechanics in Louisiana are increasing each year. Those increases are not dramatic, although there has been no reduction in motorcycle mechanic jobs for a number of years. There is expected to be a steady increase in jobs amounting to a three percent total increase by the year 2024. This is a promising sign for motorcycle mechanics who are looking to enter the profession in Louisiana.
Motorcycle Mechanic Certification
A motorcycle mechanic certification is available through an organization called the Equipment & Engine Training Council (EETC). This organization certifies mechanics in small engine repair, which applies to motorcycle mechanics. There are various certifications including four-stroke certifications, which can be used to strengthen a mechanic's credentials. The EETC is similar to what the ASE is for auto mechanics. The ASE does not certify motorcycle mechanics or any areas of small engine repair.
When seeking employment as a motorcycle mechanic, a certification will typically improve the chances of landing a position. This is because a certification indicates prior training and technical knowledge that is above entry level. There are also no state mandates in Louisiana for motorcycle mechanic certifications. Individual dealerships and motorcycle repair shops set forth their own criteria for the hiring process.
Individual education programs for motorcycle mechanics typically offer certificates. These are not the same as an industry certification from the EETC. However, any means of advancing one's technical skill and knowledge in motorcycle repair can help attain a better position while also assisting in the negotiation of a higher pay rate.