The state of Kentucky features a busy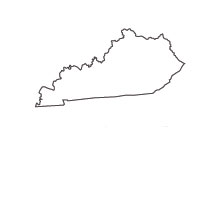 and promising automotive sector. The state is responsible for manufacturing more than 1.3 million vehicles per year. In Kentucky, two-thirds of the counties are home to an automotive-related company. Meanwhile, one of four jobs in the manufacturing sector of Kentucky fall under the automotive distinction. Kentucky is also one of the fastest growing states for auto mechanics. Job growth is expected to expand by 12% by the year 2024, which is more than double the national average. There is a significant automotive presence within the state of Kentucky.
Kentucky Auto Mechanic Education
Auto mechanic education in Kentucky is provided by numerous post-secondary organizations, such as technical colleges, community colleges, career learning centers and junior colleges. Each institution establishes its own automotive technology offerings, standards and graduation requirements. Students who are interested in auto mechanic training have the option of earning a two-year degree or technical certificate. There are also non-credit diploma options available at some of these schools.
The auto mechanic education curriculum in each school has slight differences. However, the makeup of each program is relatively the same. Classroom work is combined with practical instruction to give students a comprehensive skillset in auto repair. Here is a look at some auto mechanic education programs available in Kentucky.
Bluegrass Community and Technical College
There are a number of certificate options, as well as a diploma and associate degree option as part of Bluegrass' Automotive Technology program.
470 Cooper Drive
Lexington, KY 40506
Phone: 855-246-2477
Jefferson Community and Technical College
There is an array of automotive programs for students at Jefferson, as well as different time frames for completion.
109 East Broadway
Louisville, KY 40202
Phone (502) 213-5333
Somerset Community College
A number of certificates and a degree option are all offered to students through the Automotive Program at Somerset.
808 Monticello Street
Somerset, KY 42501
Phone: 877-629-9722
West Kentucky Community and Technical College
There are an abundance of certificate, diploma and degree programs at West Kentucky, which has received accreditation from the NATEF.
4810 Alben Barkley Drive
Paducah, Kentucky 42001
Phone: (270) 554-9200
Owensboro Community and Technical College
Students seeking out an auto mechanic education at Owensboro have the option of selecting from certificate, diploma and degree pathways in Automotive Technology.
4800 New Hartford Road
Owensboro, KY 42303
Phone (270) 686-4400
Auto Mechanic Work Experience in Kentucky
Work experience in Kentucky is integral for auto mechanics looking to enhance their overall job performance. Work experience provides auto mechanics with a way to put their training to use. So much of auto repair involves on-the-job learning, even for veteran auto mechanics. Work experience is also a stepping stone on the way to earning an ASE certification. Auto mechanics need to acquire experience before being permitted to take a certification exam. The state of Kentucky features an abundance of auto repair shops that can serve as places for new auto mechanics to gain valuable work experience. Here is a look at some of those types of settings in Kentucky.
Auto Excel
271 Gold Rush Rd #1
Lexington, KY 40503
Phone: (859) 608-9279
Kentucky EPA 609-Refrigerant Certification
In recent years, the EPA took it upon itself to regulate the repair and service of Motor Vehicle Air Conditioning units. This lead to the introduction of an exam that measured the MVAC knowledge level of auto mechanics. The 609-refrigerant certification is now distributed to auto mechanics who show the proper knowledge needed to work on MVAC units. The certification is issued to auto mechanics who pass an examination that has been developed by the EPA. A 609-refrigerant certification is required by all mechanics who do any type of MVAC repair. Auto repair shops who do not comply with that stipulation could be subject to penalties. Preparing for this exam does not have to be an individual endeavor as there are a host of 609-refrigerant certification training programs located around the country. Auto mechanics do not have to travel anywhere to take advantage of all these programs, which include the following:
ESCO Institute
P.O. Box 521
Mount Prospect, IL 60056
Phone: (847) 253-2220
ASE Certifications in illinois
The National Institute for Automotive Service Excellence (ASE) is entrusted with the duty of certifying mechanics. That has led to the development of an extensive test series, which measures and auto mechanic's technical knowledge. Most auto mechanics work towards achieving multiple certifications. This is a way of showing an advanced skill level and experience to employers and potential employers. Multiple certifications can play a role in negotiating pay raises and obtaining auto mechanic positions that are considered to be desirable in the profession. Auto repair shops typically place a lot of stock into auto mechanics who possess ASE certifications. This is also a tool that auto repair shops use to market their services to the general public. People have a proclivity to place more trust in mechanics who can show a valid certification. An ASE certification must be renewed every five years by taking a recertification test. Here is a closer look at the various test series which feature ASE certifications.
Auto Maintenance and Light Repair Certification Test (G1)
Automobile & Light Truck Certification Tests (A Series)
Collision Repair & Refinish Certification Tests (B Series)
Damage Analysis & Estimating Certification Test (B6)
Automobile Service Consultant Certification Test (C1)
Truck Equipment Certification Tests (E Series)
Alternate Fuels Certification Test (F1)
Transit Bus Certification Tests (H Series)
Advanced Engine Performance Specialist Certification Test (L1)
Electronic Diesel Engine Diagnosis Specialist Certification Test (L2)
Light Duty Hybrid/Electric Vehicle Specialist Test (L3)
Engine Machinist Certification Tests (M Series)
Parts Specialist Certification Tests (P Series)
School Bus Certification Tests (S Series)
Medium-Heavy Truck Certification Tests (T Series)
Undercar Specialist Exhaust Systems Test (X1)
There is an exact procedure involved with taking an ASE certification test and that includes making a trip to an official ASE test center. This trip needs to be scheduled before and actual test is administered. Auto mechanics should also be aware of the proper guidelines and protocols that come with visiting an official ASE test center. There are numerous test centers located throughout the state of Kentucky and here is a look at a handful of them.
Test Center #1102
Louisville - East Brandeis
106 East Brandeis
University of Louisville
Davidson Hall RM 310
Louisville, Kentucky 40208
(502) 852-6607
Test Center #1112
Cincinnati - Florence
500 Technology Way
Gateway Community & Technical College
Boone Campus Center for Advanced Manufacturing
Florence, Kentucky 41042
(859) 815-7636
Test Center #7358
Prometric Satellite Center
Southcentral Kentucky Community & Tech Coll.
1127 Morgantown Road
Bowling Green, Kentucky 42101
(270) 901-1036
Test Center #7381
Prometric Satellite Center
Broadview Learning Center
705 West Coolidge Drive
Bloomington, Indiana 47403
(812) 330-7731
Test Center #7485
Prometric Satellite Center
1501 Frederica St.
Owensboro Community & Technical College
Owensboro, Kentucky 42301
(270) 686-4456
Manufacturer Certification Training in Kentucky
Becoming certified to work on a specific brand of vehicle takes specialized training in which auto mechanics become experts in working on vehicles made by that manufacturer. Automotive dealerships regularly hire auto mechanics, who are capable of repairing a specific brand of vehicles. Many car owners feel more comfortable bringing their cars into dealerships for repair because they feature a team of manufacturer certified auto mechanics. Attaining this type of certification requires training at a specific program. This can lead to a lot of career opportunities with that specific manufacturer. Here is a look at a few of the training programs in the state of Kentucky:
Honda PACT Program
Jefferson Community and Technical College
109 East Broadway
Louisville, KY 40202
Contact: Stephen Frame
Phone: (502) 213-4508
Email:stephen.frame@kctcs.edu
Ford Asset Program
Gateway Community & Technical College
500 Technology Way
Florence, KY 41042
Phone: 859-442-1146
Contact: Sam Collier
Email: sam.collier@kctcs.edu
Toyota T-Ten Program
Jefferson Community and Technical College
109 East Broadway
Louisville, KY 40202
Contact: Sam Houston
Phone: 502-213-4134
Kentucky Auto Mechanic Salary
Kentucky auto mechanics are subject to a wide range of salaries. Much of that is determined by the experience of an auto mechanic while the location of an auto repair shop also impacts the annual income. Certifications also factor into the total amount. As a result, pay rates around the state of Kentucky differ quite a bit for auto mechanics. The U.S. Bureau of Labor Statistics estimates that the annual salary for a Kentucky auto mechanic is $33,850. Those statistics also show that the top 10% of Kentucky auto mechanics earn $58,850 per year. Below is a look at different pay rates for auto mechanics throughout the state of Kentucky.
Louisville
Top 10% Salary: $59,700 ($28.70 per hr)
Median Salary: $34,480 ($16.58 per hr)
Lexington
Top 10% Salary: $57,950 ($27.86 per hr)
Median Salary: $35,400 ($17.02 per hr)
Owensboro
Top 10% Salary: $53,190 ($25.57 per hr)
Median Salary: $31,550 ($15.17 per hr)
Bowling Green
Top 10% Salary: $54,660 ($26.28 per hr)
Median Salary: $26,280 ($12.63 per hr)