The average age of vehicles on the road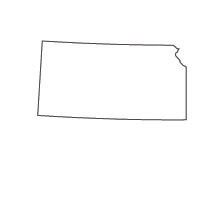 in Kansas is 13 years. That equates to a lot of miles being driven and it also means that there will be more of a need for automotive repair. That has contributed to a steady growth of auto mechanics in the state of Kansas. The state has also carved out a place in automotive history as Kansas was the site of the first dealership that was owned by an African American. The Kansas footprint in the automotive sector continues to expand through the present day, as more jobs and opportunities are being introduced each year. Auto mechanics also have a wide choice of educational options as there is a plethora of schools that feature Automotive Technology programs.
Kansas Auto Mechanic Education
Auto mechanic education in Kansas is available at a number of post-secondary schools. These schools are classified as technical colleges, community colleges, career learning centers and vocational schools. Each School devises its own program in automotive technology. Some programs span a period of two years, while others can be completed in one year.
Technical Certificates, Diplomas and Associate Degrees are awarded to graduates of these respective programs. Auto mechanic education is comprised of a combination of classroom instruction and practical training. The combination equips beginning auto mechanics with the skills needed to acquire an entry-level position in an auto repair setting. Here is a look at some of the Kansas auto mechanic education programs available.
Pittsburg State University
The Department of Automotive Technology at Pittsburg State offers two and four-year degree programs.
1701 South Broadway Street
Pittsburg, KS 66762
620-231-7000
Coffeyville Community College
Located on the school's technical campus, the Automotive Certificate program features eight areas of emphasis.
600 Roosevelt Street
Coffeyville, KS 67337
Phone: (620) 252-7550
Kansas City Kansas Community College
There are three different certificate options available through the Automotive Technology program at KCKCC.
7250 State Avenue
Kansas City, KS 66112
Phone: 913-334-1100                                                              
Salina Area Technical College
The two-year program offered at Salina Tech has been accredited by the NATEF and features a staff of experienced instructors.
2562 Centennial Road
Salina, KS 67401
Email:Admissions@salinatech.edu
Phone: 785-309-3100
Auto Mechanic Work Experience in Kansas
Work experience for an auto mechanic is necessary for a variety of reasons. The opportunity to utilize the skills, techniques and methods taught in an auto mechanic education program proves to be extremely valuable. This way, auto mechanics can take auto repair theories and use them in real world scenarios. Work experience also satisfies the requirements set forth by the ASE when it comes to certifications. Auto mechanics must work in the industry for a set number of years before they can apply to take an ASE certification exam. Gaining work experience in Kansas can be done at a host of auto repair settings, which include the following shops.
Kansas EPA 609-Refrigerant Certification
The EPA has created a certification program for MVAC repair. This certification falls under the distinction of a 609-refrigerant certification. The certification exam is designed to test an auto mechanic's knowledge when it comes to motor vehicle air conditioning repair. Because this type of repair can be hazardous, auto mechanics are expected to comply with EPA regulations. These certifications are not offered through auto mechanic education programs and need to be obtained separately. These exams can be taken online and there are programs available prepare auto mechanics for what they will see on the actual exam. Here is a look at some of those 609-refrigerant certification training programs available throughout the country.
ESCO Institute
P.O. Box 521
Mount Prospect, IL 60056
Phone: (847) 253-2220
ASE Certifications in Kansas
The National Institute for Automotive Service Excellence (ASE) is the organization that presides over the certification process for auto mechanics. It is not mandatory for auto mechanics to earn an ASE certification or certifications. However, one or more certifications can boost an auto mechanic's status and credibility. This comes in very useful when applying for new positions. Certifications also help auto mechanics negotiate salaries, particularly when it comes to pay increases. There is a lot of value in auto mechanics who hold ASE certifications. Many car owners feel more comfortable trusting their vehicles to be repaired by auto mechanics who hold ASE certifications. Auto mechanics who are looking to obtain any one of the many ASE certifications can look into the following test series:
Auto Maintenance and Light Repair Certification Test (G1)
Automobile & Light Truck Certification Tests (A Series)
Collision Repair & Refinish Certification Tests (B Series)
Damage Analysis & Estimating Certification Test (B6)
Automobile Service Consultant Certification Test (C1)
Truck Equipment Certification Tests (E Series)
Alternate Fuels Certification Test (F1)
Transit Bus Certification Tests (H Series)
Advanced Engine Performance Specialist Certification Test (L1)
Electronic Diesel Engine Diagnosis Specialist Certification Test (L2)
Light Duty Hybrid/Electric Vehicle Specialist Test (L3)
Engine Machinist Certification Tests (M Series)
Parts Specialist Certification Tests (P Series)
School Bus Certification Tests (S Series)
Medium-Heavy Truck Certification Tests (T Series)
Undercar Specialist Exhaust Systems Test (X1)
The site of an ASE examination has been established by the ASE. Auto mechanics need to follow the procedure that comes with scheduling and taking any one of the many ASE certification exams. For the convenience of auto mechanics, official test centers are spread out through the state of Kansas and here is a look at some of those locations.
Test Center #1509
Wichita, KS - East 32nd Street
8343 East 32nd Street
Suite 125
Wichita, Kansas 67226
(316) 651-0768

Test Center #5338
Kansas - Overland Park
11880 College Blvd.
Suite 110
Overland Park, Kansas 66210
(913) 381-6799

Test Center #1504
Topeka - Wanamaker
2800 Wanamaker, STE 150
Topeka, Kansas 66614
(785) 272-7500
Test Center #7315
Prometric Satellite Center
Salina Area Technical College
2562 Centennial Rd
Building A
Salina, Kansas 67401
(785) 309-3136

Test Center #5132
Pittsburg - South Broadway
1701 S Broadway
Pitt St University /206B Whitesitt Hall
Pittsburg, Kansas 66762-5889
(620) 235-4267
Manufacturer Certification Training in Kansas
Manufacturer certification training is available to auto mechanics who are looking to acquire a specialty skill. This training focuses on the repair and service of all vehicle models produced by one manufacturer. Ford, Audi, Honda and Toyota are just a few of the car companies that have instituted their own individual training programs. While these companies create the specifications for their respective training programs, individual schools are home to these programs. Instruction is carried out by staff members at a particular college or technical school. These individuals are trained and skilled in the repair of vehicles made by that specific manufacturer. Once a manufacturer certification training program is completed, auto mechanics can choose to work at a repair center for that specific company. That can lead to a career that is both stable and profitable. Here is a look at some of the manufacturer certification training programs available throughout the country.
Honda PACT Program
Within the United states, 28 different schools feature Honda training programs as students are taught the intricacies of working on all makes of Honda vehicles.
Ford Asset Program
Through this training program, auto mechanics are exposed to service and repair on Ford vehicles and this can lead to a position at a Ford dealership or service center.
Toyota T-Ten Program
All Lexus model vehicles are included in this program, along with Toyota cars, SUVs and light trucks.
Kia National Training Center
This national center is situated in the town of West Point, Georgia and a number of auto mechanics visit for manufacturer specific training.
Kansas Auto Mechanic Salary
There is a wide range of salaries paid to auto mechanics in the state of Kansas. Differences in pay rate have to do with location, experience and certifications. As it currently stands, the median salary of a Kansas auto mechanic is $36,010 per year, according to the U.S. Bureau of Labor Statistics. Meanwhile, the top 10% of Kansas auto mechanics earn a yearly salary of $59,120. Here is a closer look at how these salaries are divvied up throughout the state.
Topeka
Top 10% Salary: $59,260 ($28.49 per hr)
Median Salary: $36,670 ($17.63 per hr)
Lawrence
Top 10% Salary: $55,890 ($26.87 per hr)
Median Salary: $30,050 ($14.45 per hr)
Wichita
Top 10% Salary: $61,640 ($29.64 per hr)
Median Salary: $41,380 ($19.89 per hr)
Kansas City
Top 10% Salary: $62,110 ($29.86 per hr)
Median Salary: $39,130 ($18.81 per hr)