Motorcycle popularity continues to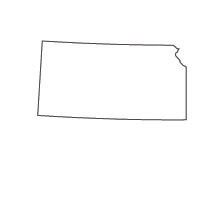 heighten in the state of Kansas. The city of Marquette is home to the Kansas Motorcycle Museum, which features over 100 vintage bikes. There have even been motorcycle rides which conclude at this museum. Throughout the state of Kansas, there are many notable motorcycle routes, which include the Racetrack Road of Terror in Olathe and the Perry Lake Loop, located slightly north of Lawrence. Kansas features almost 100,000 motorcycles registered with the state Department of Motor Vehicles. There is an ongoing affinity with motorcycles and that popularity has led to more bike runs and event each year.
Steps to Becoming a Kansas Motorcycle Mechanic
There is a process to follow when venturing into a career as a motorcycle mechanic in Kansas. This can lead to an exciting career doing all different types of repair and service on all different brands of motorcycles. This will allow motorcycle mechanics to practice routine work assignments like running diagnostic tests, providing custom installations and dismantling engines.
Select a Motorcycle Mechanic Education Program
Gain Admission to Motorcycle Program
Complete Motorcycle Mechanic Training
Acquire Work Experience
Obtain Industry Certifications
Following these steps can lead to a long and productive career as a Kansas motorcycle mechanic. Getting started is quick and easy as you could be making a living doing something you love in a short amount of time.
Kansas Motorcycle Mechanic Education
The career path of a motorcycle mechanic in Kansas typically starts by selecting an educational program where they will receive the appropriate training. There are a lot of specifics involved with motorcycle repair, which demands precision. Therefore, motorcycle mechanic education programs teach all the intricacies involved in motorcycle repair.
Getting started on an educational pathway to becoming a motorcycle mechanic involves the application, admissions classroom and practical components. Students are taught in a repair setting so that they can learn the actual skills they will need in this industry. That type of training is accompanied by classroom instruction, in which students learn technical aspects and motorcycle theory. Below is a look at some of the motorcycle repair education options available to residents of Kansas.
Kansas City Kansas Community College
There are a pair of small engine repair courses offered which has been derived from the Briggs and Stratton Authorized Field Service School, which features one of the top small engine repair programs in the entire industry.
KCKCC Continuing Education
7250 State Ave
Kansas City, Kansas 66112
Phone: 913-288-7660
Fort Scott Community College
The Fort Scott Motorcycle Technician program has established a partnership with Harley Davidson and combined to offer training that can result in a one-year technical certificate or two-year Associate Degree.
FSCC Harley-Davidson Motorcycle Technician Training Center
274 North Industrial Drive
Frontenac, KS 66762
Phone: (620) 223-2700
Kansas Motorcycle Mechanic Education Admissions
Applying to any school is going to involve an admissions process. This is where applicants need to fulfill certain requirements set forth by each training institution. Admission guidelines for motorcycle mechanics are individually based according to school. One of the primary requirements in most schools is that applicants should have earned at least a high school diploma or GED equivalency. Some schools require applicants to take a placement test while others require standardized test scores from their high school or previous institution.
Motorcycle Mechanic Work Experience in Kansas
Work experience as a motorcycle mechanic in the state of Kansas is offered at private repair shops, large dealerships, and motorcycle distributors. Some work settings combine motorcycle repair and motorcycle sales. Wherever there is a need for the service and repair of motorcycles, there is work experience to be obtained. This type of experience benefits new motorcycle mechanics by allowing them to use their training inside a repair shop. Technical skills are often fast tracked in this type of environment and can lead to a rise through the profession. The negotiation of salaries and the availability of job opportunities are both increased with the accumulation of more work experience. Here is a listing of some motorcycle repair settings that are capable of providing work experience to Kansas motorcycle mechanics:
Motorcare
1226 W 7th St
Lawrence, KS 66044
Phone: (785) 843-3449
The Bike Shop
228 N Pennsylvania Ave
Wichita, KS 67214
Phone: (316) 665-6993
Motorcycle Manufacturer Specific Training
Motorcycle mechanic specific training is offered by select institutions. For the sake of comparison, specific training in the automotive industry is available in greater abundance. However, when motorcycle mechanics acquire this specialized skill, it significantly enhances their status. These programs are designed to teach motorcycle mechanics how to correctly service and repair a specific brand of motorcycles. This can lead to working in a specialized center that caters to the repair of one type of motorcycle. It can also strengthen a motorcycle mechanic's credentials, thus creating more job opportunities. Here is a look at the motorcycle specific training programs that are featured within the United States.
Harley Davidson
Kawasaki
Yamaha
BMW
Suzuki
Honda
The state of Kansas is also home to a Harley Davidson training program at Fort Scott Community College. The program was built in conjunction with a Harley Davidson partnership. Students have the option of working a 12-week summer internship at a Harley Davidson dealership. Here is more information on that program:
FSCC Harley-Davidson Training Program
274 North Industrial Drive
Frontenac, KS 66762
Contact: Judy Meister
Email: judym@fortscott.edu
Phone: 620-704-5905
Kansas Motorcycle Mechanic Salary
When examining the salary of a Kansas motorcycle mechanic, it is important to consider the location of each motorcycle repair shop. It is equally important to consider what type of service is provided. High-end customizations will demand much higher customer costs than repair shops that specialize in ordinary types of motorcycle repair. The U.S. Bureau of Labor Statistics estimate salaries for all types of professions and that includes motorcycle mechanics. Within the state of Kansas, the median salary for a motorcycle mechanic checks in at $36,030 per year. That does not limit what a motorcycle mechanic can earn. In Kansas, the top 10% of motorcycle mechanics earn a yearly salary of $48,920 annually. Here is a closer look at the different salaries by location for motorcycle mechanics in Kansas.
Kansas City
Top 10% Salary: $93,280 ($44.85 per hr)
Median Salary: $40,800 ($19.61 per hr)
Northwest Kansas
Top 10% Salary: $39,570 ($19.03 per hr)
Median Salary: $35,390 ($17.01 per hr)
Northeast Kansas
Top 10% Salary: $38,660 ($18.59 per hr)
Median Salary: $34,850 ($16.75 per hr)
Kansas Motorcycle Mechanic Employment Trends
Employment trends for motorcycle mechanics in Kansas continues to remain even. There is a slight growth in new auto mechanics entering the profession. That has provided job stability as many motorcycle repair shops continue to report positive annual performances. For motorcycle mechanics who are considering entering this profession, the availability of jobs across the nation continues to increase each year. The state of Kansas is just one of many states that feature a wealth of opportunities for motorcycle mechanics.
Motorcycle Mechanic Certification
Certifications for motorcycle mechanics are offered by an organization called the Equipment & Engine Training Council (EETC). Certifications are not distinguished solely for motorcycles, but fall under the designation of small engine repair. Those varieties include two, three, and four-stroke certifications. Acquiring one of these boosts a motorcycle mechanic's standing. It is evidence of a higher level of knowledge in small engine repair. Motorcycle mechanics who obtain this certification can use it as a way of helping their chances in the search for employment.
Different motorcycle mechanic education programs issue certificates of completion to those who have satisfied the necessary course requirements. Certificates and certifications are sometimes confused, although both show that a motorcycle mechanic has attained a prior level of training. In order to acquire a certificate or certification, there needs to be some type of recognized learning involved. Individual repair shops have the option of choosing what passes for an acceptable certification or certificate. Since there is no universal standard for motorcycle mechanic certifications, the hiring process is individualized.
Motorcycle mechanic certifications should also not be confused with auto mechanic certifications, which are distributed by the National Institute for Automotive Service Excellence (ASE). However, there is no single certification for motorcycle mechanics offered by the ASE. Certifications from the EETC have stepped in and taken the place of the industry standard for motorcycle mechanics.