The time to become an auto mechanic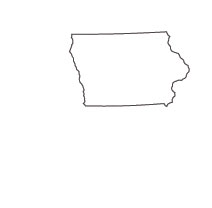 in Iowa may never be better than it is right now. The U.S. Bureau of Labor Statistics indicates that the Iowa auto mechanic population is rapidly growing. Over the time period between 2014 and 2024, there is expected to be a total of 9% more auto mechanics in Iowa. The average job growth rate across the nation is 6%, which is further proof of how much the overall profession is growing. In Iowa, auto mechanic salaries are also on the rise with high earning potential throughout the state. Reports have even shown that there are more auto repair shops opening up on an annual basis in Iowa. That translates into a promising career for those looking to start out as an auto mechanic in Iowa.
Iowa Auto Mechanic Education
Auto mechanic education in Iowa marks the starting point in many careers. This time frame serves as an introduction to the fundamentals of auto repair. It is important for aspiring auto mechanics to receive proper instruction, which will thoroughly prepare them for a future in auto repair. Education programs in Iowa teach a comprehensive skillset which auto mechanics can use to find a job right out of school. There are automotive technology training programs that last one or two years, depending upon which route is taken. Earning an Associate Degree or Technical Certificate will both be ample enough preparation for auto mechanics to gain entry level positions. There is a plethora of options to choose from in Iowa and here is a look at some of its auto mechanic education schools.
Marshalltown Community College
There are one and two-year options to choose from as students can earn a non-credit diploma or Associate Degree in Automotive Technology.
3700 South Center Street
Marshalltown, Iowa 50158
Phone: 641-752-7106
Southwestern Community College
A Diploma or Associate Degree can be earned as part of the Automotive Repair Technology program at Southwestern.
1501 W. Townline St.
Creston, IA 50801
Phone: 641-782-7081
Eastern Iowa Community College
Eastern has a host of Automotive Technology programs to choose from and that includes certificate, diploma and degree options.
306 West River Drive
Davenport, IA 52801
Phone: 800-462-3255
Iowa Lakes Community College
The 82-credit Associate Degree pathway is offered through the Automotive Technology Program at Iowa Lakes.
300 S 18th St
Estherville, IA 51334
Phone: (712) 362-2604
Northeast Iowa Community College
Located on Northeast Iowa's Peosta campus, the Automotive Mechanics Diploma Program requires the completion of 48 credits.
Peosta Campus
8342 NICC Drive
Peosta, IA 52068
Phone: 563-556-5110
Auto Mechanic Work Experience
Work experience as an Iowa auto mechanic helps to improve job skills each day. Auto repair settings are the prime location for new mechanics to learn the ins-and-outs of auto repair. Work experience also enables auto mechanics to build their resume, and also to obtain ASE certifications. The ASE has established work experience guidelines that auto mechanics must meet before qualifying to take a certification exam. Iowa auto repair shops are usually on the lookout for new talent when it comes to auto mechanics. Here is a listing of some potential workplaces for auto mechanics in Iowa.
Iowa EPA 609-Refrigerant Certification
The repair of an MVAC unit can only be carried out by mechanics who hold a valid 609-refrigerant certification. The EPA oversees this entire certification process. That has led to the development of a certification exam which auto mechanics must pass before conducting professional repair work on motor vehicle air conditioning units. The certification exam is available only in an online format. Preparation for this certification exam can be done by joining a training program. There are various 609-refrigerant certification training programs throughout the country, although most of them do not require auto mechanics to be present for any type of classes. Programs are typically a form of distance learning and are not very long in duration. To learn more about one of those programs, contact any of the following organizations.
ESCO Institute
P.O. Box 521
Mount Prospect, IL 60056
Phone: (847) 253-2220
ASE Certifications in Iowa
The certification process for auto mechanics goes through the National Institute for Automotive Service Excellence (ASE). This entity is entrusted with the task of issuing and continually adjusting certifications that denote an auto mechanic has acquired an above-average knowledge level. Some of the certification questions cannot be answered without first having acquired work experience. This is because techniques and concepts can only be developed with real-world experience in an auto repair setting. For this reason, auto mechanics need to acquire a set amount of work experience before taking a certification exam. Certifications are used as a way of showcasing one's credentials and experience in the auto repair industry. Many auto repair shops promote the fact that their auto mechanics are ASE-certified. It is a distinction that carries great weight with customers and those in the auto repair profession. Auto mechanics interested in learning more about ASE certifications can look into the following test series.
Auto Maintenance and Light Repair Certification Test (G1)
Automobile & Light Truck Certification Tests (A Series)
Collision Repair & Refinish Certification Tests (B Series)
Damage Analysis & Estimating Certification Test (B6)
Automobile Service Consultant Certification Test (C1)
Truck Equipment Certification Tests (E Series)
Alternate Fuels Certification Test (F1)
Transit Bus Certification Tests (H Series)
Advanced Engine Performance Specialist Certification Test (L1)
Electronic Diesel Engine Diagnosis Specialist Certification Test (L2)
Light Duty Hybrid/Electric Vehicle Specialist Test (L3)
Engine Machinist Certification Tests (M Series)
Parts Specialist Certification Tests (P Series)
School Bus Certification Tests (S Series)
Medium-Heavy Truck Certification Tests (T Series)
Undercar Specialist Exhaust Systems Test (X1)
One part of taking an ASE certification exam involves visiting an official ASE test center. These centers are located throughout the state of Iowa. When visiting a test center, auto mechanics need to present the proper identification and documentation. Scheduling a certification exam date must be done prior to visiting an official test center. Here is a look at some Iowa test centers that are spread throughout the state.
Test Center #3309
Des Moines, IA
1260 Office Plaza Drive
West Des Moines, Iowa 50266
(515) 223-0365
Test Center #7463
Prometric Satellite Center
Iowa Central Community College
One Triton Circle
Fort Dodge, Iowa 50501
(515) 574-1044
Test Center #3305
Prometric Test Center
1089 Longfellow Drive
Suite A
Hiawatha, Iowa 52233
(319) 393-0954
Test Center #7418
Prometric Satellite Center
North Iowa Area Community College
500 College Drive
Mason City, Iowa 50401
(641) 422-4237
Test Center #7352
Prometric Satellite Center
Hawkeye Community College
1501 E. Orange Road
Waterloo, Iowa 50704-8015
(319) 296-4014
Manufacturer Certification Training in Iowa
Manufacturer certification training helps auto mechanics become skilled in the service and repair of vehicles made by a specific manufacturer. Companies like Audi, Chrysler, Toyota and Ford have instituted their own training programs. Certain colleges and technical schools offer these training programs to students who enroll in their automotive technology program. The fundamentals and basic skills needed to conduct auto repair on an individual brand of vehicles are taught in these programs. There is more of a concentration on servicing the cars and trucks produced by a single manufacturer. Earning a manufacturer certification will place auto mechanics in a job setting where they work solely on vehicles made by that brand. It can lead to a long and successful career where job security is more entrenched than it would be in smaller auto repair shops. There are some manufacturer certification training programs in Iowa and here is a look at where those are located.
Honda PACT Program
Kirkwood Community College
6301 Kirkwood Blvd. S.W.,
Cedar Rapids, IA, 52406
Phone: 319-398-4983
Ford Asset Program
Des Moines Area Community College
1100 7th St
Des Moines, IA 50314
Contact: Al Pieper, Program Chair
Phone: 515-964-6639
Toyota T-Ten Program
Kirkwood Community College
6301 Kirkwood Blvd. S.W.,
Cedar Rapids, IA, 52406
Phone: (319) 398-5899 x1082
Contact: Todd Hesseltine
Iowa Auto Mechanic Salary
The United States Bureau of Labor Statistics estimates the median salary of an Iowa auto mechanic at $37,310 per year. Those same statistics indicate that Iowa auto mechanics in the top 10 percentile earn an average salary of $57,090 per year. A lot of different variables wind up equating to the actual amount an auto mechanic earns on a yearly basis in the state of Iowa. There are varying pay rates for Iowa auto mechanics and here is a look at how that differs throughout the state.
Cedar Rapids
Top 10% Salary: $58,570 ($28.16 per hr)
Median Salary: $40,980 ($19.70 per hr)
Des Moines
Top 10% Salary: $62,090 ($29.85 per hr)
Median Salary: $39,560 ($19.02 per hr)
Ames
Top 10% Salary: $58,850 ($28.30 per hr)
Median Salary: $40,380 ($19.41 per hr)
Iowa City
Top 10% Salary: $61,090 ($29.37 per hr)
Median Salary: $39,350 ($18.92 per hr)