Motorcycle outings are a way of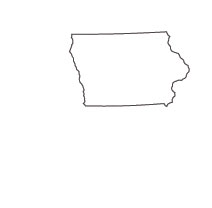 bringing residents of Iowa together, as there are a number of worthwhile causes that involve this enjoyable pastime. The spring and summer seasons offer an abundance of motorcycle events, runs and rallies in Iowa. There are also lots of scenic routes throughout the state of Iowa and that includes a ride through the Historic Hills Scenic Byway, which passes through Van Buren and Davis counties. Other enjoyable rides include a trip through the Eastern Iowa Loop or Iowa River Drive. The state of Iowa also features some of the top motorcycle mechanic repair programs in the Midwest. Those looking to start out a career as an Iowa motorcycle mechanic have some quality options to choose from when it comes to educational training. Iowa is a haven for motorcycle enthusiasts, with a wide variety of resources dedicated to this lifestyle.
Iowa Motorcycle Mechanic Education
Motorcycle mechanic education can be earned through a variety of different post-secondary schools in the state of Iowa. There are colleges that offer training programs that teach how to conduct motorcycle repair. These programs are not all labeled with the motorcycle repair name and are also called Powersports technology programs or small engine repair programs. The principles of repair are essentially the same, as students learn how to service and repair smaller engines.
The design of these programs teaches students the technical and mechanical parts of being a motorcycle mechanic. That means part of the program involves classroom learning while the other part consists of actual repair work. The only way for students to truly learn how to repair small engines is to actually practice on real engines. The state of Iowa features some reputable educational programs for motorcycle mechanics and below is some detailed information on those schools and their respective programs.
Iowa Lakes Community College
The Powersports & Power Equipment Technology program at Iowa Lakes has a variety of options. Students can earn a two-year Associate Degree, which requires the completion of 80 credits. There is also a Business Management Degree option, as well as a 44-credit diploma program.
Emmetsburg Campus
3200 College Drive
Emmetsburg, Iowa 50536
Phone: 712-852-3554
Western Iowa Tech Community College
The Motorcycle Mechanic Program at Western Iowa requires the completion of 40 credits. Classes are held on the Sioux City campus and the coursework will also enable students to acquire the skills needed for ATV repair.
4647 Stone Avenue
Sioux City, Iowa 51106
Phone: 712-274-6400
Vatterott Educational Center
There is motorcycle repair training available at Vatterott and when all courses are completed, a diploma in Powersports Equipment & Small Engine Mechanics is awarded.
7000 Fleur Drive
Des Moines, IA 50321
Phone: 515-309-9000
Iowa Motorcycle Mechanic Education Admissions
Applying to a motorcycle mechanic education program is the first step in a detailed process. In order to be accepted into one of these programs, one of the general requirements is to have earned at least a high school diploma or GED equivalency. Some programs have different requirements than others. However, most motorcycle repair programs do not require any prerequisite classes to gain admission. Most of the requirements are similar to what other students have to fulfill when applying to that same college or institution. Those interested in gaining admission to a motorcycle mechanic education program should direct any inquiries to the school directly.
Motorcycle Mechanic Work Experience in Iowa
Work experience in Iowa as a motorcycle mechanic can serve the function of continuing one's education. This is because the daily life of a motorcycle mechanic exposes them to a variety of repair issues. Some of these issues may be ones that motorcycle mechanics have only read about during the educational part of their careers. Seeing these problems in person and having to fix those issues will generate a whole new level of understanding. Work experience also helps motorcycle mechanics move up the ladder in this profession. One of the main criteria for the hiring process is work experience. Top-end mechanics who earn the highest salaries in the state of Iowa are generally long on experience. Below is a look at some places that can provide Iowa work experience for motorcycle mechanics.
Cycle Tech
3136 268th St
Fremont, IA 52561
Phone: (641) 632-8201
Motorcycle Manufacturer Specific Training
brands of motorcycles. Knowing the components of those individual makes and models elevates a motorcycle mechanic to a whole new level. This skill can be learned through a manufacturer-specific training program that teaches the finer points of repair on one individual brand of motorcycles. These manufacturer specific programs are limited within the United States, although they do provide a highly-acclaimed skill that can benefit motorcycle mechanics in numerous ways. Below is a list of the programs that teach individual instruction on brand-specific motorcycle repair.
Harley Davidson
Kawasaki
Yamaha
BMW
Suzuki
Honda
Iowa Motorcycle Mechanic Salary
Iowa features different pay rates for motorcycle mechanics based on location. Some areas in Iowa are home to motorcycle repair shops that pay higher salaries. The national average of motorcycle mechanic salaries is right in line with the average salary of an Iowa motorcycle mechanic. However, the cost of living should be considered as Iowa has a lower rate than many other states. The U.S. Bureau of Labor Statistics provides data on the median and top-earning salaries of motorcycle mechanics throughout the country. Here is a look at the state, median and top-end salaries for motorcycle mechanics in Iowa.
State of Iowa
Top 10% Salary: $44,370 ($21.33 per hr)
Median Salary: $33,280 ($16.00 per hr)
Sioux City
Top 10% Salary: $42,470 ($20.55 per hr)
Median Salary: $29,850 ($14.35 per hr)
Des Moines
Top 10% Salary: $38,540 ($18.53 per hr)
Median Salary: $29,340 ($14.10 per hr)
Davenport
Top 10% Salary: $39,040 ($18.77 per hr)
Median Salary: $27,270 ($13.11 per hr)
Iowa Motorcycle Mechanic Employment Trends
The state of Iowa is experiencing a rise in its number of motorcycle mechanics employed in a full-time capacity. For the ten-year period that runs from 2014 through 2024, there expects to be a 6% increase in the overall number of motorcycle mechanics in Iowa. That accounts for veteran motorcycle mechanics who retire from the business, in addition to new motorcycle mechanics who enter the profession to meet the growing demand. Those trends have been consistent over the past few years and show an upward surge in the motorcycle repair industry in Iowa. This can lead to job stability as state trends are showing that the job of a motorcycle mechanic is one that will continue to be in demand.
Motorcycle Mechanic Certification
Certifications in the repair industry, in general, improve an individual's chances of gaining employment and earning a higher pay rate. In the motorcycle repair industry, certifications are distributed by the Equipment & Engine Training Council (EETC). This organization certifies mechanics in various areas of small engine repair, which include two, three, and four-stroke engines. The EETC has its own process for verifying motorcycle mechanics in small engine repair.
The motorcycle repair industry does not feature certifications from the National Institute for Automotive Service Excellence. Unlike auto mechanics, there is no certification that falls under the ASE distinction. Even though there are some similarities in the two types of engine repair, the two disciplines are considered to be completely different entities. That has truly separated the two types of repair as motorcycle mechanics learn a different skillset. That is also proven by having their own certifications issued by an entirely different organization.
Certifications for motorcycle mechanics still hold a great deal of value. They can be used to improve a motorcycle mechanic's status. However, there is no need to look into any state or local certifications for motorcycle repair. Motorcycle mechanics are free to work at any establishment without a certification. There is no state board anywhere in the country that regulates motorcycle certification. It is up to each motorcycle repair shop and dealership to make their own determination of what comprises ample qualifications for new hires.