Employment of auto mechanics is on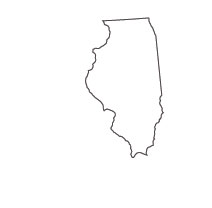 the rise in Illinois with a 1% growth in new jobs each year. There are other components of the auto sector that are buzzing as well as the state of Illinois features multiple OEM manufacturers and other auto-related companies. There is also a lot to do on the leisure side when it comes to automobiles. There are several speedways and racetracks spread throughout the state, as racing aficionados have plenty of options in Illinois. Meanwhile, auto mechanics in Illinois are increasing while pay rates in some parts of the state are extremely high. There is a large auto mechanic population in Illinois, which shows auto repair to be a popular and worthwhile profession to join.
Illinois Auto Mechanic Education
The process of going through an auto mechanic education in Illinois begins with selecting a school. Students have a variety of options, as there are some auto mechanic education programs that last upwards of one year while others are two years in duration. Most concepts taught in each program are relatively similar, although some programs award certificates and diplomas while others issue degrees to its graduates.
Earning an Associate Degree of Applied Science in Automotive Technology generally takes two full years. The other options usually take up to a year to finish. There is also the option of becoming manufacturer certified as part of an auto mechanic education program. Here is a look at some auto mechanic education options in the state of Illinois.
Waubonsee Community College
Three separate programs award Certificate of Achievement in Automotive Technology at Waubonsee, which also features an 18,000 square-foot auto lab.
Route 47 Waubonsee Drive
Sugar Grove, IL 60554
Phone:(630)466-7900                                                
College of DuPage
The Technical Education Center at DuPage is the home of a Certificate and Associate Degree options in Automotive Technology.
425 Fawell Blvd
Glen Ellyn, IL 60137
Phone: (630) 942-2800
Carl Sandberg College
A two-semester Certificate program is offered through the Department of Career and Technical Center at Carl Sandberg College/
2400 Tom L. Wilson Blvd
Galesburg, IL 61401
Phone: (309) 344-2518
Illinois Central College
The Automotive Technology program at Illinois State lasts two years and is NATEF approved, while also including an eight-week internship.
1 College Dr.
East Peoria, IL 61611
Phone: (309) 694-5422
College of Lake County
There is an Associate Degree option to go along with eight Certificate programs in the Automotive Technology program at the College of Lake County.
19351 W. Washington St.
Grayslake, IL 60030
Phone: (847) 543-2000
Auto Mechanic Work Experience in Illinois
Work experience is key in the advancement and progression of auto mechanics in Illinois. Diagnosis and repair are helped out immensely by earning more experience. The work experience component of the job also helps towards earning an ASE certification. In order to take an ASE certification exam, auto mechanics must have already accumulated a certain amount of work experience. The overall effect of work experience serves to further an auto mechanic's career. Work experience in Illinois may be earned at a number of auto repair businesses, which can include the following shops:
Illinois EPA 609-Refrigerant Certification
The repair and service of Motor Vehicle Air Conditioning (MVAC) units cannot be done without first obtaining the required certification. The EPA has mandated auto mechanics earn a 609-refrigerant certification in order to conduct repair and service on MVAC units. Earning a certification of this nature requires a passing score of 84% or more on the EPA's 609-refrigerant certification examination. Once a certification is earned, an auto mechanic will have the right to purchase regulated refrigerants in smaller quantities. When attempting to study for the 609-refrigerant certification exam, auto mechanics have the option of entering a training program. A 609-refrigerant certification training regimen does not require auto mechanics to engage in any kind of classroom experience or visit an educational center. Most can be completed via distance learning and here is a list of some 609-refrigerant certification training programs.
ESCO Institute
P.O. Box 521
Mount Prospect, IL 60056
Phone: (847) 253-2220
ASE Certifications in Illinois
The National Institute for Automotive Service Excellence (ASE) is the organization that sets the standard for certifications in the industry. These standards are constantly being maintained as ASE certification exams are continually upgraded. A panel of experts creates certification exams so that they include all the latest repair techniques and concepts, particularly as they relate to new developments in technology. When someone is interested in earning a certification, they must apply for approval just to take an exam. Once that exam is passed with a satisfactory score, a certification will be issued. That certification is good for 5 years and must be renewed after that stretch of time. The renewal process involves taking a recertification test that contains about half the amount of questions as the original. Mechanics who are able to pass each certification exam in a particular test series will be awarded with the status of Master Auto Mechanic. For more on the different ASE test series, auto mechanics can look into the following:
Auto Maintenance and Light Repair Certification Test (G1)
Automobile & Light Truck Certification Tests (A Series)
Collision Repair & Refinish Certification Tests (B Series)
Damage Analysis & Estimating Certification Test (B6)
Automobile Service Consultant Certification Test (C1)
Truck Equipment Certification Tests (E Series)
Alternate Fuels Certification Test (F1)
Transit Bus Certification Tests (H Series)
Advanced Engine Performance Specialist Certification Test (L1)
Electronic Diesel Engine Diagnosis Specialist Certification Test (L2)
Light Duty Hybrid/Electric Vehicle Specialist Test (L3)
Engine Machinist Certification Tests (M Series)
Parts Specialist Certification Tests (P Series)
School Bus Certification Tests (S Series)
Medium-Heavy Truck Certification Tests (T Series)
Undercar Specialist Exhaust Systems Test (X1)
Taking an ASE certification test will require showing up at an official test center and following the set protocol. The ASE requires auto mechanics to pre-schedule exam dates at an official test center. There is no option to take any of the certification exams online. Each state is home to a variety of official ASE test centers and here is a look at some of the centers located in Illinois.
Test Center #3251
Chicago MegaCenter
One North LaSalle St
Suite 2300
Chicago, Illinois 60602
(312) 683-3628
Test Center #3212
Prometric Test Center
3033 W. Jefferson
Suite 219
Joliet, Illinois 60435
(815) 725-1189
Test Center #3003
Prometric Test Center
U of I Testing Center - Illini Plaza
1819 S Neil St. - Suite B
Champaign, Illinois 61820
(217) 244-1342
Test Center #3201
De Kalb - Sycamore
1830 Mediterranean Dr
Suite 201
Sycamore, Illinois 60178
(815) 895-3402
Test Center #3230
Springfield - Decatur, IL
2405 E Federal Dr
Decatur, Illinois 62526
(217) 615-4811
Manufacturer Certification Training in Illinois
Manufacturer specific training is a way of becoming a specialist on vehicles made by a specific manufacturer. This training is not as concentrated on general automotive repair. It is more focused on the specifics of auto repair involving a certain make of vehicles. Car companies like Chrysler, Subaru, Audi and Ford have all put together comprehensive training programs that teach auto mechanics how to repair their specific vehicles. This type of training can lead to a long and productive career as an auto mechanic. Manufacturer specific training programs are provided by various technical colleges, community colleges and junior colleges throughout the country. The state of Illinois features a host of manufacturer specific training programs and here is a look at where these programs are offered.
Ford Asset Program
Parkland College
400 West Bradley Avenue
Champaign, IL 61821
Phone: 217-351-2389
Contact: Shane Peidl
Email: speidl@parkland.edu
Toyota T-Ten Program
Universal Technical Institute
2611 Corporate West Drive,
Lisle, IL, 60532
Phone: (630) 669-7978
Contact: Marty Kucha
Chrysler Mopar Program
Moraine Valley Community College
9000 W. College Parkway
Palos Hills, IL, 60465-1444
Phone: 708 974-5511
Subaru University
Prairie State College
201 Halsted St
Chicago Heights, IL 60411
Phone: (708) 709-3500
Illinois Auto Mechanic Salary
A lot goes into determining the salary of an Illinois auto mechanic. The experience factor weighs heavily, as does the number of certifications an auto mechanic has earned. One of the other important factors is where an auto mechanic is employed. Certain areas pay higher rates than others. The U.S. Bureau of Labor Statistics estimates the median salary of an auto mechanic Illinois at $39,810 per year. There is even a higher earning potential as the top 10% of auto mechanics in Illinois are estimated to earn a total of $75,250 annually. Here is a rundown of what auto mechanics earn by location in Illinois.
Chicago
Top 10% Salary: $79,990 ($38.46 per hr)
Median Salary: $42,040 ($20.21 per hr)
Springfield
Top 10% Salary: $59,400 ($28.56 per hr)
Median Salary: $36,320 ($17.46 per hr)
Peoria
Top 10% Salary: $63,700 ($30.63 per hr)
Median Salary: $33,110 ($15.92 per hr)
Bradley
Top 10% Salary: $76,290 ($36.68 per hr)
Median Salary: $41,160 ($19.79 per hr)