The motorcycle following in Wyoming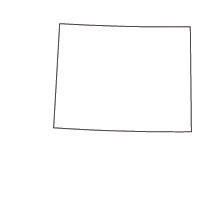 may not be as large as it is in other states, although it is an avid group. Motorcycle owners in Wyoming can also take advantage of some truly scenic routes. Beartooth Pass is one of the most notable motorcycle runs as it starts out just south of Billings and extends into the state of Montana. The grades are steep and there are quite a few hairpin turns on this exciting 50-mile route. The Big Horn Mountain Loop and Wind River Canyon Run are two other popular rides through the state of Wyoming. Helmet laws in the state apply to riders 17 years of age and younger, although there is an array of motorcycle safety and rider programs within the state.
Steps to Becoming a Wyoming Motorcycle Mechanic
To begin a career in the area of motorcycle repair, there is a need to design a specific plan for success. The following five steps map out a pathway to success and cover all the essentials on the way to enjoying a long and successful career as a motorcycle mechanic in Wyoming.
Select Motorcycle Mechanic Education Program
Follow Admissions Process for Motorcycle Mechanic Program
Finish requirements in Motorcycle Mechanic Training
Gain Work Experience
Earn Industry Certifications
This process will allow motorcycle mechanics in Wyoming to embark on a career filled with parts replacement, motorcycle inspections, custom installations and much more.
Wyoming Motorcycle Mechanic Education
An education for a motorcycle mechanic is an important part of the developmental phase. More than 80% of motorcycle mechanics have experienced some form of formal training. The makeup of motorcycle mechanic education combines classroom instruction with a repair setting. This combination is essential to understand the basic components of motorcycle repair. Many of these education programs have designed curriculums based on this formula.
Students learn the finer points of motorcycle theory while also getting hands-on instruction in motorcycle repair. Motorcycle mechanic education can also lead right into a full-time position in a motorcycle repair setting. Wyoming residents who are curious about learning more information on the specifics of motorcycle mechanic education can look into the following post-secondary schools:
Wyoming Technical Institute
The Motorcycle Technician is one the many technical programs offered at the longtime flagship site of this renowned technical college.
1889 Venture Drive
Laramie, WY 82070
Phone: (307) 742-3776
Central Wyoming College
There is a Powersports certificate option as part of the automotive technology program at Central Wyoming College.
2660 Peck Ave
Riverton, WY 82501
Phone: (307) 855-2000
Wyoming Motorcycle Mechanic Education Admissions
Gaining admission to a motorcycle mechanic education program involves a step-by-step process that is dictated by each individual institution. Admissions policies are differentiated by each individual set of guidelines. However, one of the most common requirements among new motorcycle mechanic students is that they hold a high school diploma or GED equivalency. There are some instances when programs require new students to be at least 18 years of age. Checking with the individual school is the recommended practice for aspiring motorcycle mechanics seeking an education in this area.
Motorcycle Mechanic Work Experience in Wyoming
A motorcycle mechanic education is often required to obtain any significant work experience. Working as a professional motorcycle mechanic will expose a variety of repair issues. Working through those issues will bolster a mechanic's repair techniques and diagnostic abilities. This can actually continue the educational process by providing daily on-the-job learning. Motorcycle mechanics of all ages stand to benefit from new and uncommon repair issues that present themselves in a daily work environment. The accumulation of work experience is also something that can be used to further a motorcycle mechanic's career. Work experience is a type of credential that is looked very highly upon by potential employers. When applying for a motorcycle mechanic position, one of the most common topics of discussion revolves around work experience. Those who are able to present a valid amount of work experience tend to find themselves moving up in the motorcycle repair industry. Work experience in the state of Wyoming can be pursued at the following motorcycle repair settings:
Motorcycle Manufacturer Specific Training
There are training programs that involve the specifics of one brand of motorcycles. This kind of specific training allows motorcycle mechanics to gain a full comprehension of all the inner workings and repair techniques used on motorcycles made by one manufacturer. This is a highly coveted skill to have as it will help motorcycle mechanics broaden their opportunities. The following list indicates which manufacturers offer specific training programs:
Harley Davidson
Kawasaki
Yamaha
BMW
Suzuki
Honda
Wyoming Motorcycle Mechanic Salary
The U.S. Bureau of Labor Statistics gathers data from around the country, which enables it to create a database of salaries in all professions. The BLS also provides salary amounts for motorcycle mechanics in all 50 States. While the population of motorcycle mechanics might not be as high in Wyoming as it is in other states, the average salary amounts are well above the national average. Below is a look at how the state of Wyoming ranks in terms of motorcycle mechanic salaries against the national average.
State of Wyoming
Top 10% Salary: $61,870 ($29.75 per hr)
Median Salary: $39,340 ($18.92 per hr)
United States
Top 10% Salary: $56,350 ($27.09 per hr)
Median Salary: $34,720 ($16.69 per hr)
Wyoming Motorcycle Mechanic Employment Trends
Employment trends continue to rise slightly in the state of Wyoming for motorcycle mechanics. Each year, the number of positions steadily increases by a marginal amount, although that does not mention the amount of older mechanics retiring or those moving out of the profession. The constant increase is a trend that signifies a future as a motorcycle mechanic in Wyoming can be both beneficial and stable. The increase in registered motorcycles in the state of Wyoming is another positive sign for those considering entering into this field.
Motorcycle Mechanic Certification
Across the country, motorcycle mechanics are not required to be certified to gain employment. There is no motorcycle association that provides any type of license or certification. The state of Wyoming also has no guidelines for certifying motorcycle mechanics. However, there are ways for motorcycle mechanics to distinguish themselves as being above average in their profession.
The Equipment & Engine Training Council (EETC) is a nationally renowned organization that provides motorcycle mechanics with certifications. The EETC also certifies other types of small engine mechanics. Motorcycle mechanics seeking out a certification from the EETC can choose from two or four-stroke repair certifications. These certifications require a test score of 70% or better on an official certification exam given by the EETC. These exams can be taken at numerous times over the course of a year and are valid over a five-year period.
The benefit of holding an EETC certification presents itself primarily in a job search. It is a way for motorcycle mechanics to prove a higher level of value in the industry. Certification tests are a way to gauge a motorcycle mechanic's knowledge as it pertains to small engine repair. Motorcycle repair shop owners are the ones in charge of creating their own guidelines for the hiring process. Some will place more value on certifications than others, but it is important to note that no motorcycle mechanic will be penalized for having such a distinction. In fact, a certification could come in quite handy during the search for employment.