The average age of a vehicle on the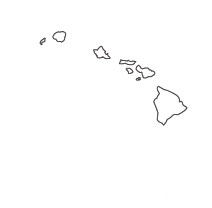 road in Hawaii is 11.1 years. This figure adds to the growing demand for auto mechanics in Hawaii as repair is needed in a consistent basis. Each year, there is an upsurge in the number of auto mechanics in the state and that has remained consistent for several years. Future projections indicate that trend will continue, which expands the possibilities for auto mechanics in Hawaii. Average pay rates across the state have also been on the rise as Hawaii auto mechanics can rely on a comfortable income for years to come. Now is an opportune time to join the auto repair industry in Hawaii, as it combines competitive pay and job security.
Hawaii Auto Mechanic Education
Auto mechanic education is the first step towards a long and prosperous career. Selecting a school that offers this type of training can be done by carefully weighing the benefits of what each program has to offer. Some programs are longer in duration and culminate with the awarding of an Associate Degree in Applied Science. There are others that take about half the time to complete and award graduates a Certificate of Completion or non-credit Diploma.
Each of these separate distinctions will prepare auto mechanics for what they will need as they enter the profession. The layout of an auto mechanic education program includes classroom instruction and hands-on instruction. The focus is to learn the essentials of auto repair by combining technical knowledge with repair techniques and concepts. Here is a look at some of the auto mechanic education programs in Hawaii.
University of Hawaii Maui College
Students can earn an Associate of Applied Science in Automotive Technology, which requires the completion of 68-71 credits.
310 W. Ka'ahumanu Ave
Kahului, HI 96732-1617
Contact: Lawrence Martinson
Phone:808-984-3678
Email: lkmartin@hawaii.edu  
Hawaii Community College
The Automotive Mechanics Technology program offers an Associate Degree option as well as the opportunity to earn a Certificate of Achievement.
1175 Manono Street
Hilo, HI 96720-5096
Phone: (808) 934-2500
Kaua'i Community College
Affiliated with the University of Hawaii, Kaua'i offers an Associate Degree and Certificate options in Automotive Technology.
3-1901 Kaumualii Hwy
Lihue, HI 96766
Phone: (808) 245-8311
Leeward Community College
There is a wide array of automotive educational options available at the Leeward campus, which is also affiliated with the University of Hawaii.
96-045 Ala Ike Street
Pearl City, HI 96782
Contact: Milton Ayakawa
Phone: 808-455-0439
Email: mayakawa@hawaii.edu
Honolulu Community College
Honolulu's Associate Degree program takes two years to complete when students attend on a full-time basis.
445 Dillingham Blvd
Honolulu, HI, 96789
Phone: 808 842-9872
Auto Mechanic Work Experience in Hawaii
Work experience for auto mechanics is necessary in order to gain a better understanding of the job. The more auto mechanics are exposed to automotive issues, the stronger their foundation of knowledge becomes. Work experience also helps auto mechanics on their way to achieving in ASE certification. Taking a certification exam mandates that auto mechanics meet work experience requirements. This means they must show proof of having worked in an auto repair setting for a set amount of time. Work experience also continues to sharpen an auto mechanics overall skill-set throughout their entire career. Gaining work experience in Hawaii can be accomplished by seeking out employment at the following auto repair businesses, in addition to a host of others.
LXS Hawaii
2319 S Beretania St
Honolulu, HI 96826
Phone: (808) 943-1144
Hawaii EPA 609-Refrigerant Certification
For auto mechanics to have a complete repertoire of training, they need to acquire a certification that will allow them to repair motor vehicle air conditioner (MVAC) units. This is called a 609-refrigerant certification, which is dispersed by the EPA (Environmental Protection Agency). It is given to auto mechanics who score an 84% or higher on a certification exam. Auto repair shop owners are required to employ auto mechanics who are certified, in order to conduct MVAC repair. Otherwise, they will be subjected to penalties. A 609-refrigerant certification is also required to purchase small portions of regulated refrigerants. Training programs are available to help auto mechanics pass the 609-refrigerant certification examination and here is a look at some of them.
ESCO Institute
P.O. Box 521
Mount Prospect, IL 60056
Phone: (847) 253-2220
ASE Certifications in Hawaii
The National Institute for Automotive Service Excellence (ASE) provides the option of earning more than 40 different certifications in automotive repair. Auto mechanics looking to receive a certification must meet work experience requirements and then pass and examination given by the ASE. Many auto repair shops feature auto mechanics who are ASE certified. They often show this by posting signs at their business location, as well as in their marketing materials and advertisements. Car owners tend to feel more comfortable allowing auto mechanics who are certified to work on their vehicles. From an individual standpoint, certifications help mechanics obtain better-paying positions auto repair shops. This can make for a more lucrative career as an auto mechanic. Below is a listing of most of the test series offered by the ASE.
Auto Maintenance and Light Repair Certification Test (G1)
Automobile & Light Truck Certification Tests (A Series)
Collision Repair & Refinish Certification Tests (B Series)
Damage Analysis & Estimating Certification Test (B6)
Automobile Service Consultant Certification Test (C1)
Truck Equipment Certification Tests (E Series)
Alternate Fuels Certification Test (F1)
Transit Bus Certification Tests (H Series)
Advanced Engine Performance Specialist Certification Test (L1)
Electronic Diesel Engine Diagnosis Specialist Certification Test (L2)
Light Duty Hybrid/Electric Vehicle Specialist Test (L3)
Engine Machinist Certification Tests (M Series)
Parts Specialist Certification Tests (P Series)
School Bus Certification Tests (S Series)
Medium-Heavy Truck Certification Tests (T Series)
Undercar Specialist Exhaust Systems Test (X1)
Official ASE test centers have been set up throughout the state of Hawaii. It is at these locations where auto mechanics must take their ASE exams. There are specific dates throughout the year which feature these exams and auto mechanics must pre-register. Upon arrival, auto mechanics must present the necessary documentation in order to sit for the exam. Here is a listing of the official ASE test centers in Hawaii.
Test Center #3106
Honolulu - Bishop Street
1132 Bishop Street
Suite 710
Honolulu, Hawaii 96813
(808) 521-4389
Test Center #7452
Prometric Satellite Center
University of Hawaii Maui Community College
310 Ka'ahumanu Ave
Kahului, Hawaii 96733
(808) 984-3589
Test Center #7334
Prometric Satellite Site
Kauai Community College Test
One Stop Center, Room 103
Lihue, Hawaii 96766
(808) 245-8306
Test Center #7324
Prometric Satellite Center
Hawaii Community College Manono Campus
1175 Manono St Bldg 380 Rm 39
Hilo, Hawaii 96720
(808) 934-2700
Manufacturer Certification Training in Hawaii
Manufacturer certification training equips auto mechanic with skills needed to work on vehicles made by one manufacturer. This training is offered through individualized programs that are available at select schools throughout the country. Car manufacturers such as Ford, Honda, Chrysler and BMW all have their own specific training programs. Within these programs, auto mechanics are taught the specifics of auto repair as it applies to these specific brands of vehicles. Attaining this type of training will allow auto mechanics to work at a facility that caters specifically to one brand of automotive manufacturer. The training goes beyond general automotive repair and is very specific. Some states are home to more manufacturer specific training programs than others and here is a look at what is available in Hawaii.
Ford Asset Program
Leeward Community College
96-045 Ala Ike Street
Pearl City, HI 96782
Contact: Jake Darakjian
Phone: 808-455-0438
Email: jdarakji@msn.com
Hawaii Auto Mechanic Salary
The earning capacity of a Hawaii auto mechanic varies. The sheer volume of business allows certain auto repair shops to pay their mechanics a higher rate. However, there are steps auto mechanics can take to ensure a higher annual income. The first step is to attain an ample amount of work experience. This shows tremendous value in auto mechanics. The second step is to earn ASE certifications, which is another way of proving an auto mechanic's worth. In Hawaii, the median salary of an auto mechanic checks in at $41,350 annually, according to the U.S. Bureau of Labor Statistics. There is much more earning potential than that amount, as the top 10% of auto mechanics in Hawaii earn a yearly salary of $63,480. There is no available data for the average salaries of auto mechanics in the capital city of Honolulu from the Bureau of Labor Statistics. However, auto mechanics in Maui and Kauai take home a median salary of $41,060 per year. The top 10% of auto mechanics in those regions earn an average annual salary of $58,880.