The state of Georgia is becoming a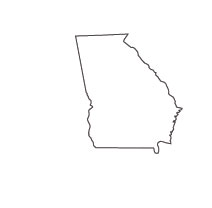 growing innovator when it comes to the automotive industry. There are numerous automotive plants throughout the state and there has been the establishment of the annual Georgia Automotive Awards, which are given out at a ceremony each year in Atlanta. Coincidentally, the city of Atlanta is steadily becoming a hub for the automotive industry. GM has an innovation center located in Atlanta while Georgia Tech is home to several automotive innovation centers on its campus. This budding industry also helps auto mechanics who are looking to start in an industry that is showing a tremendous amount of promise for the future.
Georgia Auto Mechanic Education
The career path that leads to a future as an auto mechanic begins at a training program designed to teach the specifics of auto repair. Auto mechanic education is available at a number of different institutions. Technical colleges, community colleges and other vocational schools offer training in automotive technology. Each school each decides upon each program's length of study, admissions process, and what type of degree or certificate program is offered. It is not mandatory for auto mechanics to earn an Associate Degree of Applied Science. Auto mechanics can also earn a non-credit diploma or a certificate of completion.
All these options are suitable for auto mechanics to learn the necessary information and obtain at least an entry-level position right out of school. Most of these programs last between one and two years and many offer job placement assistance. Students learn the technical side of auto repair, along with instruction on actual repair. This can prepare auto mechanics for what they will need to be successful as new auto mechanics. Here are a few auto mechanic education programs in the state of Georgia.
Atlanta Technical College
There is a diploma program and a host of technical certificates offered to students in the automotive technology program at Atlanta Tech.
1560 Metropolitan Parkway SW
Atlanta, GA 30310
Phone:404-225-4400                                                  
Ogeechee Technical College
There are a variety of technical certificate options, as well as a degree program offered through the Ogeechee Tech automotive department.
One Joseph E. Kennedy Blvd.
Statesboro, GA 30458
Phone: (912) 681-5500
Wiregrass Technical College
The Automotive Technology program at Wiregrass has been approved by the NATEF and involves a detailed admissions process.
4089 Val Tech Rd
Valdosta, GA 31602
Phone: (229) 333-2100
Savannah Technical College
An automotive technology associate degree at Savannah Tech can be earned at either the Savannah or Liberty campuses.
5717 White Bluff Road
Savannah, GA 31405
(912) 443-5700
Georgia Northwestern Technical College
The Associate Degree of Applied Science option consists of 15 general education credits and 47 occupational curriculum credits at Georgia Northwestern.
265 Bicentennial Trail
Rock Spring, GA 30739
Phone: (866) 983-4682
Auto Mechanic Work Experience in Georgia
Work experience comes in very handy for auto mechanics. This will help new auto mechanics fine tune their ability to diagnose engine problems. The more problems they are able to encounter with engine repair, the more it will benefit them. The hands-on portion of this job is a big part of being able to evolve as an auto mechanic. Work experience also serves the function of accruing the experience needed to take an ASE certification exam. To qualify for this exam, all auto mechanics must show proof that they have been employed as a professional automotive technician for a certain number of years. It should be noted that many auto mechanics with higher amounts of work experience are prone to receiving higher salaries. Here is a look and some of the places where work experience can be attained in the state of Georgia.
Georgia EPA 609-Refrigerant Certification
The process of conducting motor vehicle air conditioner (MVAC) repair can be rather complex. It can also be dangerous for those who are not equipped with the proper training. As part of that training, auto mechanics are required to obtain a 609-refrigerant certification to conduct MVAC repair. The EPA oversees the issuance and examination of this certification. Acquiring a 609-refrigerant certification will also permit auto mechanics to purchase regulated refrigerants in smaller sizes. Some online and distance learning programs are available to prepare for the 609-refrigerant certification exam and here is a look at a few.
ESCO Institute
P.O. Box 521
Mount Prospect, IL 60056
Phone: (847) 253-2220
ASE Certifications in Georgia
The National Institute for Automotive Service Excellence (ASE) provides over 40 different certifications for auto mechanics. Earning a certification requires the accumulation of a vast amount technical knowledge. It also requires auto mechanics to have acquired an above-average skill level in auto repair. The certification exams are designed to test an auto mechanic's comprehensive skills and ability. There is no practical portion of the exam as it is all written. However, much of the concepts are unable to be understood to the fullest extent without having logged previous work experience. This is why auto mechanics are required to have worked a certain amount of time before they can even attempt to take a certification exam. Once an exam is passed, a certification will be issued and remain valid for a period of five years. At that time, auto mechanics will need to become recertified by taking a recertification examination. There is also the option of earning more than one certification. Acquiring all the certifications in one test series will result in the distinction of Master Auto Mechanic. Certifications go a long way in determining and auto mechanic's annual salary. Employers also hire a fair amount of auto mechanics who have achieved some type of certification. This is a way of showing customers that an auto repair shop provides repair by individuals who possess an above average skill level. Here is a look at some of the different ASE certification test series mechanics can't pursue.
Auto Maintenance and Light Repair Certification Test (G1)
Automobile & Light Truck Certification Tests (A Series)
Collision Repair & Refinish Certification Tests (B Series)
Damage Analysis & Estimating Certification Test (B6)
Automobile Service Consultant Certification Test (C1)
Truck Equipment Certification Tests (E Series)
Alternate Fuels Certification Test (F1)
Transit Bus Certification Tests (H Series)
Advanced Engine Performance Specialist Certification Test (L1)
Electronic Diesel Engine Diagnosis Specialist Certification Test (L2)
Light Duty Hybrid/Electric Vehicle Specialist Test (L3)
Engine Machinist Certification Tests (M Series)
Parts Specialist Certification Tests (P Series)
School Bus Certification Tests (S Series)
Medium-Heavy Truck Certification Tests (T Series)
Undercar Specialist Exhaust Systems Test (X1)
Taking an ASE certification requires auto mechanics to visit an official ASE test site. Across the state of Georgia, several ASE test centers have been established. Visiting one of these test centers can be done on specified dates that are scheduled in advance. Auto mechanics must follow the guidelines set by the ASE when visiting and official test center. Here is a look at George's ASE test centers that are located throughout the state.
Test Center #5340
Atlanta - Piedmont Avenue
75 Piedmont Ave. NE
Suite 200, Georgia State University
Atlanta, Georgia 30303
(404) 413-1737
Test Center #0024
Atlanta - Smyrna
2400 Lake Park Drive, SE
Suite 180
Smyrna, Georgia 30080
(770) 801-1090
Test Center #7341
Prometric Satellite Center
Oconee Fall Line Techn College - North Campus
1189 Deepstep Rd
Sandersville, Georgia 31082
(478) 553-2093
Test Center #5142
Augusta - Perimeter Parkway
2743 Perimeter Pkwy
Building 100, Suite 301
Augusta, Georgia 30909
(706) 210-9174
Test Center #5002
Columbus - University Avenue
4225 University Ave.
Elizabeth Bradley Turner Center, Room 208
Columbus State University
Columbus, Georgia 31907
(706) 565-3562
Manufacturer Certification Training in Georgia
Manufacturer certified training is available at a variety of locations in the United States. Some auto mechanic schools feature this type of training, although it is not available in every automotive technology program. This training enables auto mechanics to gain a detailed understanding of working on one specific brand of vehicles. Car manufacturers frequently hire auto mechanics who have been trained to work on their specific brand of automobiles and trucks. Manufacturer certified training is more in-depth than general automotive training and companies like Ford, BMW, Audi, and Chrysler all have their own individual formats for training. Auto mechanics who choose to go this route usually wind up working at a dealership or service center that specializes in the repair of one brand of vehicle. For those looking to find a manufacturer certification training program in Georgia, here are some of the following options:
Chrysler Mopar Program
Gwinnett Technical College
5150 Sugarloaf Parkway
Lawrenceville, GA, 30043-5702
Phone: 678 226-6709
Georgia Auto Mechanic Salary
An auto mechanic's annual salary always has some fluctuation across the state of Georgia. The U.S. Bureau of Labor Statistics provides annual median amounts for all kinds of jobs and that includes auto mechanics. Those statistics show that the median salary of an auto mechanic in Georgia is $39,350 annually. The top 10% of Georgia auto mechanics earn an average yearly income of $62,110. Location is often a determining factor and Georgia auto mechanic salaries are different across the state. Here is a look at some of those median and top amounts based on location.
Atlanta
Top 10% Salary: $64,210 ($30.87 per hr)
Median Salary: $36,300 ($17.45 per hr)
Augusta
Top 10% Salary: $67,190 ($32.30 per hr)
Median Salary: $39,260 ($18.87 per hr)
Warner Robins
Top 10% Salary: $60,070 ($28.88 per hr)
Median Salary: $37,140 ($17.86 per hr)
Albany
Top 10% Salary: $55,680 ($26.77 per hr)
Median Salary: $33,050 ($15.89 per hr)