Georgia is a popular state for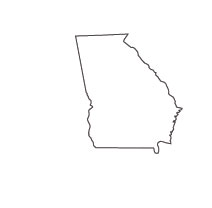 motorcycle enthusiasts and there are also lots of options for those seeking out motorcycle mechanic training. A lot of that has to do with the high volume of motorcycles on the road. Georgia is among the top 15 states when it comes to the number of motorcycles registered in the state. There is also a universal helmet law in Georgia that applies to all riders. The popularity of the motorcycle in Georgia has translated into a number of year-round bike events. There are also quite a few Motorcycle Associations spread throughout the state and that does not include motorcycle clubs, which are also vast in number. A number of protective laws in Georgia have been put into effect and many have designations for on-road and off-road motorcycles. This has made for the safe promotion of motorcycles throughout the state as it has become a hobby that continues to trend upwards each year in Georgia.
Georgia Motorcycle Mechanic Education
A Georgia motorcycle mechanic education is available at a number of post-secondary schools within the state. Technical colleges are typically the home of motorcycle mechanic education programs in Georgia. Most of these programs feature classroom work combined with instruction on motorcycle repair. The second part of this equation involves hands-on learning in which students conduct their own service and repair of motorcycles with the help and guidance of experienced instructors.
This type of education can fast-track the process of obtaining a job as a motorcycle mechanic. Most motorcycle repair shops will look to hire mechanics who are well-versed in the basic principles of motorcycle repair. This type of technical knowledge can be learned through a motorcycle mechanic education program and here is a look of some that are offered in the state of Georgia.
Georgia Piedmont Technical College
The Motorcycle Technology Program at Georgia Piedmont awards students a diploma upon the completion of the required 49 credits. This program offers a wealth of practical experience, as well as in-depth instruction on motorcycle theory.
DeKalb Campus
495 North Indian Creek Drive
Clarkston, GA 30021
Phone: (404) 297-9522                                                            
Ashworth College
The Motorcycle Repair Program at Ashworth offers very affordable tuition rates and introduces students to the fundamentals of motorcycle repair. Coursework is designed to prepare students for an entry-level position as a motorcycle mechanic.
6625 The Corners Parkway, Suite 500
Norcross, Georgia 30092
Phone: 800-957-5412
Chattahoochee Technical College
The Motorcycle Repair Diploma Program at Chattahoochee Tech requires students to complete seven core classes as well as a motorcycle internship. This second requirement encompasses the practical side of repair while the core courses develop the necessary technical knowledge.
Marietta Campus
980 South Cobb Drive
Marietta, GA 30060
770-528-4545
South Georgia Technical College
The Motorcycle Maintenance Technician Certificate Program at South Georgia Tech can be completed in one semester by passing a total of nine credits that cover the introduction and maintenance of motorcycle repair.
Main Campus
900 South Georgia Tech Parkway
Americus, Georgia 31709
Phone: 229-931-2394
Georgia Motorcycle Mechanic Education Admissions
Gaining admission to a Georgia motorcycle mechanic program requires applicants to follow the procedures mandated by each college or other kind of post-secondary institution. One of the most common requirements is that applicants hold at least a GED equivalency or high school diploma. Some institutions have a minimum age requirement of 18 years. Meanwhile, there are some colleges that require applicants to take some form of a placement test. Admissions are generally rolling, although there can be deadlines for applications depending upon availability of open spots in a motorcycle mechanic education program. Each individual institution should be contacted in order to gain more information on its financial aid policy.
Motorcycle Mechanic Work Experience in Georgia
Work experience as a motorcycle mechanic in the state of Georgia provides a forum for learning. Motorcycle mechanics improve their diagnosis when dealing with a variety of repair issues on a daily basis. This takes motorcycle theory and repair applications and combines them together. The more work experience motorcycle mechanics acquire, the stronger it will make their overall abilities. Work experience is usually the next step that follows a formal motorcycle mechanic education. Applying to motorcycle repair shops in the state of Georgia can be done on an individual basis. Each shop sets its own requirements for hiring new employees. It is up to motorcycle mechanics to gain as much experience as possible when pursuing a full-time position. Work experience is considered to be a continuation of motorcycle mechanic training, particularly because there are so many unforeseen repair issues that can arise. Here is a look at some Georgia motorcycle repair shops that can provide work experience to motorcycle mechanics.
MSP Cycles
2500 Lawrenceville Hwy
Decatur, GA 30033
Phone: (404) 325-4121
Basic Cycle
151 Minden Ave
Carrollton, GA 30117
Phone: (770) 838-0800
Motorcycle Manufacturer Specific Training
Motorcycle mechanic training can be pursued a step beyond the traditional route. There are manufacturer specific training programs available to motorcycle mechanics who are interested in learning the specifics of repair and service of one brand of motorcycles. This is considered a type of specialization that will allow motorcycle mechanics to be employed by a specific dealership. It also strengthens their overall knowledge of motorcycle repair. Even motorcycle mechanics who do not work for a specific dealership can use the skills to strengthen their resumes and become a more well-rounded mechanic. Here is a list of the motorcycle manufacturer specific training programs that are available in various parts of the country.
Harley Davidson
Kawasaki
Yamaha
BMW
Suzuki
Honda
Georgia Motorcycle Mechanic Salary
Georgia features different pay rates for motorcycle mechanics based on location. Some areas in Georgia are home to motorcycle repair shops that pay higher salaries. The national average of motorcycle mechanic salaries is right in line with the average salary of a Georgia motorcycle mechanic. However, the cost of living should be considered as Georgia has a lower rate than many other states. The U.S. Bureau of Labor Statistics provides reports on the median and top-earning salaries of motorcycle mechanics throughout the country. Here is a look at the state, median and top-end salaries for motorcycle mechanics in Georgia. These statistics also show the median and top-end salaries for a couple of major cities in the state of Georgia.
State of Georgia
Top 10% Salary: $60,730 ($29.20 per hr)
Median Salary: $32,660 ($15.70 per hr)
Atlanta
Top 10% Salary: $61,390 ($29.51 per hr)
Median Salary: $44,470 ($21.38 per hr)
Savannah
Top 10% Salary: $46,160 ($22.19 per hr)
Median Salary: $27,870 ($13.40 per hr)
Georgia Motorcycle Mechanic Employment Trends
The state of Georgia has proven to have a steady increase in its number of motorcycle mechanic jobs. Each year, there is more than a 2% job growth among Georgia motorcycle mechanics. That indicates that a fair amount of new mechanics are entering the profession. Of those new mechanics, some are just starting out in shops that need more staff members, while others are taking over for mechanics who are either retiring or moving on from the profession. These trends have remained consistent and are projected to do the same over the next six years. This shows an ample amount of opportunity for motorcycle mechanics looking to start out a career in the state of Georgia.
Motorcycle Mechanic Certification
Motorcycle mechanic certifications are not as commonly talked about as certifications in the auto mechanic industry. That is because the National Institute for Automotive Service Excellence (ASE) does not offer any motorcycle mechanic certifications. All ASE certifications are designed for mechanics who conduct service and repair on cars and trucks. However, motorcycle mechanics do have the option of earning a certification from a national organization.
The Equipment & Engine Training Council (EETC) certifies motorcycle mechanics in the area of small engine repair. This organization is widely recognized, and its certifications hold significant value. Motorcycle mechanics can use this certification as a way of proving their credentials when it comes time to seek out employment. The EETC certification also enhances a motorcycle mechanic's skill level and shows their worth in the industry to a greater extent.
Graduates of motorcycle mechanic education programs are awarded certificates and sometimes these certificates are used interchangeably with the word certification. This is not viewed as a problem, but simply a way of showing qualifications. Motorcycle mechanic education programs are not as widespread as auto mechanic education programs. Therefore, earning any type of certificate or certification improves the status of a motorcycle mechanic. That is something that could prove extremely valuable to potential employers.