The state of Delaware is known as one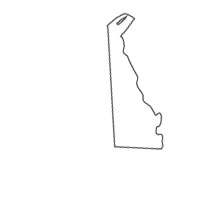 of the least populated states, although there remains more than 28,000 registered motorcycles. However, being sandwiched between Philadelphia and the Baltimore/Washington, D.C. area has made for a lot of traffic flowing through the state. That means a high number of motorcycles on the road at all times. The motorcycle helmet law in Delaware applies to riders 18 years of age and younger. A high number of motorcycle clubs are also based in Delaware. That has contributed to a growing enthusiasm for this pastime throughout the state. Consequently, there is a long list of motorcycle-themed events that take place throughout the year in Delaware, which includes the May Day Poker Run and Delmarva Bike Week.
Delaware Motorcycle Mechanic Education
Motorcycle mechanic education is a way for students to grasp the essentials of all the repair skills they will need to begin working in this profession. Coursework involves classroom and practical instruction, which provides future motorcycle mechanics with technical knowledge and mechanical skills. Some programs are titled a bit differently. There are schools that offer motorcycle repair programs, while others are called powersports technology training. There are many that are also called small engine repair. All of these programs typically focus on the same concepts, techniques and principles.
Motorcycle mechanic training is unique because it involves classroom learning in addition to hands-on instruction. This helps to fully teach all the skills needed to succeed as a motorcycle mechanic. The state of Delaware has options for those seeking out a career as a motorcycle mechanic. This educational pathway can begin at one a post-secondary institution, which equips students with the necessary skills in motorcycle repair. Here is a look at some of the motorcycle repair educational options in the state of Delaware.
Delaware Technical Community College
Delaware Tech offers a certificate program in small engine repair that is available on its Stanton campus. The program features multiple courses in small engine repair that concludes with the awarding of a certificate.
Avondale Campus
10695 W Pierce St
Avondale, AZ 85323
Phone: (623) 245-4600
Poly Tech Adult Education
Located in the city of Dover, Poly Tech offers small engine repair training to students through an individual course that spans a few months.
823 Walnut Shade Rd.
Dover, DE 19901
Phone: (302) 697-4545
Delaware Motorcycle Mechanic Education Admissions
The admissions process for aspiring motorcycle mechanics in Delaware has no universal guidelines. The admission standards are set by each individual institution. Applicants are required to follow a specific process in order to be admitted into a motorcycle repair program. The general requirement for those looking to enter into this field is a high school diploma or GED equivalency. Applicants should direct any questions to the specific program they wish to attend. Admissions standards and procedures vary with each institution and are not usually too complex. Each institution typically offers financial aid options and that can also be addressed during the admissions process.
Motorcycle Mechanic Work Experience in Delaware
Work experience is integral for motorcycle mechanics to improve their skills. While educational training prepares motorcycle mechanics for what they will encounter in a professional setting, nothing replaces actual diagnosis and repair. Veteran motorcycle mechanics may even continue to learn on the job, as there are always upgrades to motorcycles. Staying current requires a continual focus on the latest technology and engine components that are implemented into motorcycles of all makes and models. Work experience also allows new motorcycle mechanics to develop what they learned in a motorcycle education program. In the state of Delaware, there are lots of different workplaces for motorcycle mechanics and here is a list of some of those establishments.
Freedom Cycle
1110 Ogletown Rd.
Newark, DE 19711
Phone: (302) 286-6900
A to Z Cycles
1472 E Lebanon Rd.
Dover, DE 19901
Phone: (302) 632-2272
Motorcycle Manufacturer Specific Training
Motorcycle mechanic training does not have to focus on generalized service and repair. It can extend to one specific brand of motorcycles. There are training programs throughout the country that specialize in teaching students the intricacies of motorcycle repair on specific brands. This skill can improve a motorcycle mechanic's standing and credibility. It can also lead to employment with a dealership or service center that specializes in the service and repair of one brand of motorcycles. Here is a look at the different motorcycle manufacturers that offer this type of training.
Harley Davidson
Kawasaki
Suzuki
Honda
Yamaha
BMW
Delaware Motorcycle Mechanic Salary
The state of Delaware is one of the smaller states and because of its size, the general pay rates for motorcycle mechanics are similar. That applies to mechanics based on their specific location. Since there is not a great amount of distance between many of Delaware's major cities, the differences in average pay rates are minor. However, there is the opportunity to increase annual salary amounts for motorcycle mechanics in Delaware. This can be done by compiling certifications and work experience. Building one's resume as a motorcycle mechanic in Delaware is the pathway towards earning a higher annual income. The U.S. Bureau of Labor Statistics estimates median and top-end salaries for mechanics in all states. Here is a look at the statistics for motorcycle mechanics in Delaware.
Dover
Top 10% Salary: $48,600 ($23.36 per hr)
Median Salary: $34,670 ($16.66 per hr)
Wilmington
Top 10% Salary: $48,690 ($23.40 per hr)
Median Salary: $34,740 ($16.70 per hr)
Newark
Top 10% Salary: $48,650 ($23.38 per hr)
Median Salary: $34,700 ($16.68 per hr)
Delaware Motorcycle Mechanic Employment Trends
Delaware motorcycle mechanics have a variety of choices when it comes to employment. While Delaware is one of the smaller states in terms of population, the number of motorcycle mechanics has remained consistent. There are also a fair amount of motorcycle mechanics entering the profession each year. The steadying pace of motorcycle repair shops has also served as an indicator that the job landscape is stable for motorcycle mechanics in Delaware.
Motorcycle Mechanic Certification
Motorcycle certifications issued by the state are not available in the state of Delaware. Simply put, they do not exist. As a result, there is no requirement for motorcycle mechanics to hold a specific certification for the right to work in the state of Delaware. The automotive industry is a bit different. The National Institute for Automotive Service Excellence (ASE) issues more than 40 certifications to those who work in the field of automotive repair. Some auto repair concepts may be similar to what is used in motorcycle repair, although the ASE does not issue a single certification for motorcycle mechanics.
There is an institution that does certify motorcycle mechanics and helps to improve their standing in the industry. The Equipment & Engine Training Council (EETC) is entrusted with issuing certifications for small engine repair, which includes motorcycle service and repair. Certifications from the EETC are not mandatory in the state of Delaware, but they can help to acquire a better motorcycle mechanic position and also negotiate a higher pay rate.
When applying for a motorcycle mechanic job opening, the qualifications and certifications that need to be met or left up to the hiring employer. Motorcycle mechanics can endear themselves by obtaining more training and that is evidenced by a variety of certifications. Many education programs issue their own certificates to graduates and these can also be considered certifications. The hiring process is subjective, which means that motorcycle mechanics are inclined to build their resume as much as possible. Certifications are a way of doing that and they also serve the purposed of enhancing the technical knowledge and skill of a motorcycle mechanic.