Connecticut has a long and storied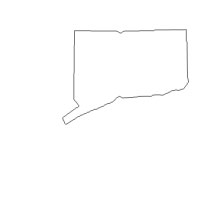 history in the American automotive industry. The first automobile ever driven in America occurred in the state of Connecticut in 1893. It was also the first state to enforce a speed limit, which was 12-15 mph on country roads in 1901. Connecticut's population actually started to spread out with the advent of the automobile as new cities were becoming increasingly populated because of the automobile. Nowadays, Connecticut has become known as one of the better-paying states for auto mechanics. There is also a steady and consistent job growth for auto mechanics in the state of Connecticut and that trend is expected to continue into the future.
Connecticut Auto Mechanic Education
Starting out an auto mechanic education in Connecticut begins with choosing a program to receive the appropriate training. Such programs exist at a variety of locations. Colleges, technical institutes and career learning centers all feature various types of automotive technology programs. These schools also provide different learning options. Some students may choose to earn a certificate of completion while others may opt for an Associate Degree of Applied Science. The time frame differs for each program, although the coursework prepares students to begin work as an auto mechanic upon completion of the required curriculum.
Taking a look at each program in depth will help future auto mechanics decide which avenue is right for them. In the state of Connecticut, there are several options to choose from. Completing an auto mechanic education can lead right into a full-time position and here is a look at some Connecticut post-secondary programs that can assist in that endeavor.
Lincoln Technical Institute
There are both day and evening programs available as part of the Automotive Technology program at Lincoln Tech, which also offers an Audi training program.
East Windsor Campus
97 Newberry Road
East Windsor, CT 06088
Phone: 860.627.4300
Bristol Technical Education Center
This Automotive Technology program is designed to span two semesters and results in the awarding of a diploma.
431 Minor Street
Bristol, CT 06010
Phone: 860-584-8433
Porter and Chester Institute
Students at Porter and Chester can receive their training in Automotive Technology in less than a year's time.
670 Lordship Blvd
Stratford, CT 06615
Phone: (203) 375-4463
Naugatuck Valley Community College
There are a couple of automotive training programs to choose from at NVCC, which have received NATEF accreditation.
750 Chase Parkway
Waterbury, CT 06708
Phone: 203-575-8000
Gateway Community College
Gateway features multiple Automotive Technology programs, which includes a pair of manufacturer certification training programs.
88 Basset Road
North Haven, CT 06473
Phone: (203) 285-2334
Auto Mechanic Work Experience in Connecticut
Work experience can be attained immediately after completing an auto mechanic education program. That experience helps auto mechanics acclimate to their professional career. It also helps auto mechanics work towards earning a certification issued by the ASE. There is a work experience quota that needs to be met before an auto mechanic can be approved to take any of the ASE certification examinations. Work experience also strengthens and auto mechanic's ability to conduct repair and service on all types of vehicles. Auto mechanic training preps inexperienced mechanics for what they will encounter as professionals. The value of auto mechanic work experience continues throughout an entire career. Work experience also helps auto mechanics to keep up with the latest technological advances that are implemented in vehicles. Here are some of the Connecticut auto repair businesses that could provide valuable work experience to auto mechanics.
Brake Pro
167 Johnson St.
Middletown, CT 06457
Phone: (860) 788-3766
Connecticut EPA 609-Refrigerant Certification
Auto mechanic education programs do not certify graduates to work on motor vehicle air conditioner (MVAC) systems. That certification must come from the EPA (Environmental Protection Agency). This certification is referred to as a 609-refrigerant certification, which is available to be taken online. A score of 84% or better will result in the awarding of a 609-refrigerant certification. This will also allow auto mechanics to purchase limited quantities of regulated refrigerants. There are training programs that assist auto mechanics in preparing for a 609-refrigerant certification exam. These programs do not require physical attendance and here is a look at some 609-refrigerant certification training programs available to auto mechanics.
ESCO Institute
P.O. Box 521
Mount Prospect, IL 60056
Phone: (847) 253-2220
ASE Certifications in Connecticut
The National Institute for Automotive Service Excellence (ASE) provides certifications to mechanics who are experienced and have achieved passing scores on tests administered by the ASE. Many auto repair shop owners look to hire new auto mechanics who hold a valid ASE certification or certifications. This is a way of identifying auto mechanics who have taken the next step towards solidifying their place in the industry. Vehicle owners also place more trust in auto mechanics who have shown a knowledge level that is above the norm. The process for earning and ASE certification starts with work experience. To qualify for an ASE examination, an auto mechanic must have established a track record of full-time employment in the auto repair industry. This will need to be documented and approved by the ASE before a test can even be taken. Once an auto mechanic qualifies to take an exam, the next step is earning a passing score. A certification is issued to auto mechanics who complete those requirements and remains valid for a period of five years. Auto mechanics can you use an ASE certification to improve their chances of obtaining employment. Certifications can also be a means of negotiating an increased pay rate. Those individuals who pass all the certification exams in one test series are rewarded with the status of Master Auto Mechanic. Here is a look at some of the main ASE test series that are available to auto mechanics.
Auto Maintenance and Light Repair Certification Test (G1)
Automobile & Light Truck Certification Tests (A Series)
Collision Repair & Refinish Certification Tests (B Series)
Damage Analysis & Estimating Certification Test (B6)
Automobile Service Consultant Certification Test (C1)
Truck Equipment Certification Tests (E Series)
Alternate Fuels Certification Test (F1)
Transit Bus Certification Tests (H Series)
Advanced Engine Performance Specialist Certification Test (L1)
Electronic Diesel Engine Diagnosis Specialist Certification Test (L2)
Light Duty Hybrid/Electric Vehicle Specialist Test (L3)
Engine Machinist Certification Tests (M Series)
Parts Specialist Certification Tests (P Series)
School Bus Certification Tests (S Series)
Medium-Heavy Truck Certification Tests (T Series)
Undercar Specialist Exhaust Systems Test (X1)
The state of Connecticut is home to a number of test centers that are overseen by the ASE. Certification exams are administered at these locations and there are no online options for ASE certification exams. When attempting to take an ASE certification exam, auto mechanics need to follow the specified protocol. Proper documentation must be presented at an official test center and exams need to be scheduled in advance. Here are the official ASE test centers located in Connecticut.
Test Center #0048
Hartford - Glastonbury
655 Winding Brook Drive
Suite 0080 (Ground Floor)
Glastonbury, Connecticut 06033
(860) 633-0568
Test Center #2403
New Haven - Hamden
1700 Dixwell Avenue
Hamden Commons
Hamden, Connecticut 06514
(203) 287-9677
Test Center #2416
Norwalk
444 Westport Ave
Norwalk, Connecticut 06851
(203) 847-0031
Manufacturer Certification Training in Connecticut
Certifications are available for auto mechanics who are interested in working on vehicles made by one manufacturer. This requires a specific type of training. Each car manufacturer has designed their own training programs, which teach mechanics the comprehensive details involved with auto repair on a specific brand of vehicles. Various schools offer these programs as part of their Automotive Technology Program. Manufacturer certified auto mechanics typically work at dealerships and service centers that offer repair and service to one brand of vehicles. That often translates into extensive careers that feature job stability and competitive pay. Connecticut is home to a few manufacturer certification training programs and they are as follows.
Honda PACT Program
Gateway Community College
88 Basset Road
North Haven, CT 06473
Contact: Scott McFarland
Phone: (203) 285-2405
Email:smcfarland@gatewayct.edu
Subaru University
Naugatuck Valley Community College
750 Chase Parkway
Waterbury, CT 06708
Phone: 203-575-8000
Audi Education
Lincoln Tech
97 Newberry Road
East Windsor, CT 06088
Phone: 860.627.4300
Connecticut Auto Mechanic Salary
Connecticut is one of the better paying states in the entire country for auto mechanics. The U.S. Bureau of Labor Statistics has determined that the median salary of an auto mechanic in Connecticut is $44,080 per year. There is a lot more earning potential as those same statistics showed that the top 10% of auto mechanics in Connecticut earn a yearly amount of $66,080. Pay rate by location differs for Connecticut auto mechanics and here is a look at the different salary amounts in various cities throughout the state:
Danbury
Top 10% Salary: $72,170 ($34.70 per hr)
Median Salary: $46,900 ($22.50 per hr)
New Haven
Top 10% Salary: $75,220 ($36.16 per hr)
Median Salary: $44,640 ($21.46 per hr)
Stamford
Top 10% Salary: $69,380 ($33.35 per hr)
Median Salary: $46,570 ($22.39 per hr)
Hartford
Top 10% Salary: $63,150 ($30.36 per hr)
Median Salary: $43,630 ($20.98 per hr)