From May through October, there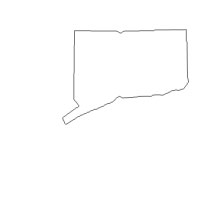 are an abundance of motorcycle events and runs accessible to riders in the state of Connecticut. The New England area hosts some worthwhile motorcycle events, which include quite a few that are based out of Connecticut. Motorcycle Madness and the Officer Brian A. Aselton Memorial Motorcycle Run are just a couple of annual Connecticut bike events that continue to be a popular attraction. There is a vast amount of motorcycle enthusiasts as Connecticut checks in at No.31 among states with the most registered motorcycles. Many states with less registered motorcycles have a lot more land and people, which shows just how popular motorcycles have become in the state of Connecticut. Many motorcycle clubs in Connecticut also have a long-standing history, which is rife with tradition.
Connecticut Motorcycle Mechanic Education
Motorcycle mechanic education training in Connecticut is available through select post-secondary programs. These programs aim to teach students the finer points of motorcycle repair. Some programs go by the name 'small engine repair' or 'Powersports technology' training. Each of these programs touch on the same principles of motorcycle repair, as there is a similarity in the specifics of small engine repair. Motorcycle mechanic education is also vastly different from auto mechanic education, due to the nature and makeup of the different engine systems.
That means that motorcycle mechanics need to acquire a specific kind of training, which will enable them to enter into this profession in a full-time capacity. Completing a motorcycle repair education program is a way of getting started in this industry. Most motorcycle repair shops will not be willing to train new mechanics who have little or no education. This is why it is important for aspiring motorcycle mechanics to find an education program that will help jumpstart their career. Here is a look at some available training for motorcycle mechanics in the state of Connecticut.
Gateway Community College
The small engine repair and technology program at Gateway is based on the parameters established set by the EETC and involves both classroom work and hands-on instruction. These classes are offered on campus by experienced industry instructors.

20 Church Street
New Haven, CT 06510
Phone: 203-285-2300

Naugatuck Valley Community College
NVCC offers a beginner course on motorcycle safety and training, which proves extremely valuable for those looking to begin a career in this industry. It is more of a beginner course that allows students to develop a base for future studies in motorcycle repair.

190 Main Street
Danbury, CT 06810
Phone: (203) 437-9699
Connecticut Motorcycle Mechanic Education Admissions
The admissions process for a motorcycle mechanic education program is similar to what other students must go through at post-secondary institutions. All community colleges have a set way of enrolling new students. Those seeking a motorcycle mechanic education must follow that same process and oblige all the necessary requirements. Most programs require new students to have earned a minimum of a high school diploma or GED equivalency. Some schools will ask for standardized test scores and some may even require applicants to take a placement test. However, the admissions process for motorcycle mechanics is usually an a rather easy one to navigate.
Motorcycle Mechanic Work Experience in Connecticut
Work experience begins an actual career for motorcycle mechanics in Connecticut. It is through work experience that Connecticut motorcycle mechanics are able to advance the techniques and skills learned in motorcycle mechanic training. Some work experience is available in the form of an apprenticeship. Each motorcycle repair shop is permitted to set its own stipulations for the process of acclimating new employees. Some repair shops have developed relationships with local education programs and this allows them to hire new mechanics right out of school. The demand for new mechanics may ebb and flow through the course of a year, although work experience is a valuable learning tool for all motorcycle mechanics. Here is a look at some motorcycle repair shops that could provide work experience to new mechanics in Connecticut.
Motorcycle Manufacturer Specific Training
Motorcycle training extends to individual manufacturers. Motorcycle mechanics looking to specialize in the service and repair of one brand of motorcycles can enroll in a specific training program for this skill. These programs are located throughout the country, although they are offered on a somewhat limited basis. Earning this skill allows motorcycle mechanics to have an advantage over other mechanics with a more generalized skillset. It can also lead to higher pay and employment at a specific motorcycle dealership. Below is a look at some of the individual companies that offer manufacturer training on their own brand of motorcycles.
Harley Davidson
Yamaha
Suzuki
BMW
Honda
Kawasaki
Connecticut Motorcycle Mechanic Salary
Motorcycle mechanic salaries differ by state and also vary by cities within each state. Connecticut features different pay rates for motorcycle mechanics, and a good deal of that is based on location. These in-state salaries are comparable to the national average, although the median pay rate is not universal. Motorcycle repair businesses set their own salaries. Work experience often allows motorcycle mechanics to receive higher pay rates, mainly because of their above-average skill level. That often accounts for some of the top-end salaries within each state, including Connecticut. The United States Bureau of Labor Statistics has gathered data on motorcycle mechanic salaries in each state and here is a look at the annual earnings in Connecticut.
State of Connecticut
Top 10% Salary: $50,760 ($24.40 per hr)
Median Salary: $38,660 ($18.59 per hr)
Hartford
Top 10% Salary: $52,720 ($25.35 per hr)
Median Salary: $40,300 ($19.37 per hr)
New Haven
Top 10% Salary: $47,340 ($22.76 per hr)
Median Salary: $39,130 ($18.81 per hr)
Connecticut Motorcycle Mechanic Employment Trends
Motorcycle mechanics in Connecticut have maintained a steady pace. There is a drop off of some older mechanics, but those are replaced each year. This has grown to show a stable environment for motorcycle mechanics. Over the past few years, there has not been a decline in the number of motorcycle mechanics employed on a full0time basis in the state of Connecticut. There is also good news in the fact that many Connecticut motorcycle repair shops are expanding and that indicates the potential for more mechanics. Being so close to New York City has also helped some bordering towns in Connecticut as the overflow of business has extended outward. This has increased employment trends in many areas of work, which includes motorcycle repair.
Motorcycle Mechanic Certification
Certifications in the motorcycle repair industry have their place. However, a motorcycle certification is not required to work in Connecticut as a motorcycle mechanic. There are actually limited options to choose from when it comes to a motorcycle mechanic certification. This is unlike the automotive repair industry in which the National Institute for Automotive Service Excellence issues upwards of 50 different certifications.
Motorcycle mechanics seeking out a certification can appeal to the EETC (Equipment & Engine Training Council). This is the organization that controls the industry standards for small engine repair. Motorcycle mechanics fall into this distinction as their practice of repair is constituted as small engine repair. An EETC certification can help a motorcycle mechanic obtain employment and may even account for a bump in salary. This is not guaranteed in every situation, as the decision is left up to the manager or owner of a motorcycle repair shop. However, many people in the position of management look favorably on motorcycle mechanics with enhanced credentials.
Certifications may also be used to describe a certain type of educational training that has been completed. Certificates are often issued to graduates of motorcycle mechanic educational programs and these are sometimes classified as certifications in the industry. The fact that there is no standardized motorcycle repair certification leaves this matter to be a bit subjective. The bottom line is that motorcycle mechanics who continue their education stand a better chance of quality employment. Those who can prove that they have advanced their technical and mechanical skills have the opportunity to improve their professional career.