The time to become an auto mechanic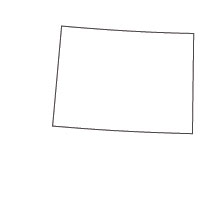 has never been better in the state of Colorado. The growth rate for auto mechanic jobs is among the best of any state. Estimates for the 10-year span ending in 2024 show that there will be 19% more auto mechanics in Colorado. To meet that demand, auto mechanic salaries have been on the rise in Colorado. Estimates on a statewide level have risen consistently while some areas are featuring top-end pay rates upwards of $80,000 annually. Now is the time to cash in on this lucrative career path as Colorado is in need of new auto mechanics every year.
Colorado Auto Mechanic Education
An auto mechanic education in Colorado can be completed at one of the state's post-secondary schools with an Automotive Technology program. These schools consist of junior colleges, technical colleges, career learning institutes and vocational centers. Students enrolled in one of these programs can choose from a variety of automotive technology education options. Those options extend to a Certificate of completion, a non-credit Diploma, or an Associate Degree of Applied Science in Automotive Technology.
Auto mechanic training features classroom instruction to go along with hands-on learning in an actual work bay. This combination prepares students for an immediate position as an auto mechanic once they graduate. For Colorado residents looking to pursue and auto mechanic education, the following schools offer programs that teach the essentials of auto repair.
Front Range Community College
The Associate Degree program at Front Range has been approved by the NATEF and there is also a wide array of certificate programs available.
3645 W 112th Ave
Westminster, CO 80031
Phone: (303) 404-5000                                                
Pueblo Community College
There is an Associate Degree option, Certificate option, as well as a Mini-Certificate option as part of the Automotive Service Technology program at PCC.
900 W Orman Ave
Pueblo, CO 81004
Contact: James Cordova
Phone: 719-549-3354
Email:James.Cordova@pueblocc.edu
Pike's Peak Community College
The NATEF accredited program at PCCC offers an Associate Degree pathway as well as 10 different certificate options.
5675 S Academy Blvd
Colorado Springs, CO 80906
Phone: (719) 502-2000
Emily Griffith Technical College
There are full-time and part-time options for students looking to complete the 53-credit Automotive Technology program at Emily Griffith.
1860 Lincoln St
Denver, CO 80203
Phone: (720) 423-4900
Red Rocks Community College
Red Rocks' automotive program list encompasses a number of areas and results in the awarding of several certificate options.
Lakewood Campus
13300 W. 6th Ave. Lakewood, CO 80228
Phone: 303-914-6600
Auto Mechanic Work Experience in Colorado
Work experience is a necessary facet of auto repair. It allows new mechanics to put their auto mechanic education to use. It also allows them to build work experience that can be used to earn an ASE certification. Work experience can actually be considered as a continual kind of on-the-job training. There are so many new advances that go into the construction of automobile engines that auto mechanics need to stay on top of the latest trends and technological innovations. Work experience helps immensely in diagnosing engine problems as well. Colorado auto mechanics can find work in numerous auto repair settings and here is a look at some of those potential places of employment.
Pro Auto Care
2753 Church Ave
Littleton, CO 80120
Phone: (303) 761-3002
EPA 609-Refrigerant Certification in Colorado
Working on Motor Vehicle Air Conditioning units is a task that can only be undertaken by auto mechanics who hold a valid certification. There is a process that has been instituted by the EPA in regard to this certification, which has come to be known as a 609-refrigerant certification. This process involves earning an 84% or better on a certification exam. Studying for this exam can be done by enrolling in a 609-refrigerant certification training program. There is a host of programs offered throughout the country, although auto mechanics do not have to attend any classes or on-site sessions. Preparing for this exam can be done through distance learning programs. Here is a look at some of those training programs that prep auto mechanics to take the 609-refrigerant certification exam:
ESCO Institute
P.O. Box 521
Mount Prospect, IL 60056
Phone: (847) 253-2220
ASE Certifications in Colorado
The National Institute for Automotive Service Excellence (ASE) provides auto mechanics with certifications in more than 40 different areas. However, there is a detailed and lengthy process that needs to be completed in route to earning a certification. Work experience requirements are first on the agenda for auto mechanics looking to earn an ASE certification. After that quota is met, auto mechanics must then pass a certification exam. These exams are intended to contain a high level of difficulty. This is why it takes experience and a vast amount of technical knowledge to achieve a passing score. Auto mechanics who hold a certification, or multiple certifications, are often held in high esteem by both auto repair shop owners and car owners. This allows them to climb through the ranks and earn higher-paying positions at very reputable auto repair shops. To learn more about earning an ASE certification in Colorado, auto mechanics can look into the following areas:
Auto Maintenance and Light Repair Certification Test (G1)
Automobile & Light Truck Certification Tests (A Series)
Collision Repair & Refinish Certification Tests (B Series)
Damage Analysis & Estimating Certification Test (B6)
Automobile Service Consultant Certification Test (C1)
Truck Equipment Certification Tests (E Series)
Alternate Fuels Certification Test (F1)
Transit Bus Certification Tests (H Series)
Advanced Engine Performance Specialist Certification Test (L1)
Electronic Diesel Engine Diagnosis Specialist Certification Test (L2)
Light Duty Hybrid/Electric Vehicle Specialist Test (L3)
Engine Machinist Certification Tests (M Series)
Parts Specialist Certification Tests (P Series)
School Bus Certification Tests (S Series)
Medium-Heavy Truck Certification Tests (T Series)
Undercar Specialist Exhaust Systems Test (X1)
An official ASE test center is the site for ASE certification examinations. These are located throughout the state of Colorado. When visiting a test center, auto mechanics must bring the proper identification and documentation. Dates for certification exams must be scheduled in advance and must also be approved by the ASE. Here is a look at some of the ASE test centers located in the state of Colorado.
Test Center #0054
Denver - Greenwood Village
5660 Greenwood Plaza Blvd..
Triad North-Suite 475
Greenwood Village, Colorado 80111
(720) 493-5254
Test Center #7493
Prometric Satellite Center
900 West Orman Avenue
Pueblo Comm. Coll. - Academic Bldg Rm 42
Pueblo, Colorado 81004
(719) 549-3091
Test Center #5116
Colorado Springs - N. Academy Boulevard
2790 N. Academy Blvd.
Suite 317
Colorado Springs, Colorado 80917
(719) 559-4587
Test Center #7481
Prometric Satellite Center
100 College Ave, Hays Student Center, RM 132
Northeastern Junior College
Sterling, Colorado 80751
(970) 521-6663
Test Center #7493
Prometric Satellite Center
900 West Orman Avenue
Pueblo Comm. Coll. - Academic Bldg Rm 42
Pueblo, Colorado 81004
(719) 549-3091
Manufacturer Certification Training in Colorado
Manufacturer certification training is offered at select post-secondary institutions in Colorado. This particular kind of training shies away from general automotive repair and focuses more on the service and repair of vehicles made by a single manufacturer. Companies such as Honda, Toyota, GM, and Ford all have designed their own manufacturer certification training programs. Different colleges feature these programs as part of their automotive technology department. Obtaining this certification enables auto mechanics to work at a service center or dealership that deals strictly with one brand of vehicles. Many car owners are very particular about who they allowed to work on their vehicles. In many instances, manufacturer certified mechanics are the ones who provide this service to discerning car owners. That can make for a profitable and stable career as an auto mechanic. Here is a look at a few Colorado manufacturer certification training programs.
Subaru University
Pueblo Community College Fremont Campus
1313 College Ave
Canon City, CO 81212
Phone: (719) 549-3200
Chrysler Mopar
Arapahoe Community College
5900 S. Santa Fe Drive
Littleton, CO 80120
Phone: (303) 797-5846
Email:automotive@arapahoe.edu
Audi Career Training
Lincoln Technical College
11194 E. 45th Avenue
Denver, CO 80239
Phone: (303) 722-5724
Colorado Auto Mechanic Salary
The chance to earn a very respectable income exists for auto mechanics in Colorado. Some areas have an extremely high ceiling when it comes to the potential earnings for auto mechanics. According to the U.S. Bureau of Labor Statistics, the median salary of an auto mechanic in Colorado is $41,910 per year. The top 10% of auto mechanics in Colorado earn an average salary of $68,380 annually. Some cities in Colorado feature top-end salaries for auto mechanics that stretch upwards of $80,000. Location can influence the overall pay rate of an auto mechanic in Colorado and here is a breakdown of salaries by city.
Colorado Springs
Top 10% Salary: $74,290 ($35.71 per hr)
Median Salary: $48,620 ($23.38 per hr)
Denver
Top 10% Salary: $67,030 ($32.23 per hr)
Median Salary: $40,040 ($19.25 per hr)
Fort Collins
Top 10% Salary: $74,480 ($35.81 per hr)
Median Salary: $39,680 ($19.08 per hr)
Grand Junction
Top 10% Salary: $79,550 ($38.25 per hr)
Median Salary: $50,460 ($24.26 per hr)