The possibility for Colorado motorcycle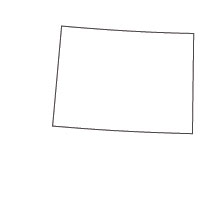 adventures and outings extend far and wide. The vast area and unique scenery in Colorado make for exciting and enjoyable bike tours all over the state. There are even businesses that rent motorcycles for outdoor adventures. Colorado is home to many motorcycle enthusiasts as there are over 190,000 motorcycles registered with the state department of motor vehicles. There is also extremely high earning potential for motorcycle mechanics in Denver. Throughout the state, the population of motorcycle mechanics is growing each year. Those who are looking to fast track into a beneficial career can complete motorcycle education training rather quickly and enjoy the benefits of being a motorcycle mechanic in Colorado.
Colorado Motorcycle Mechanic Education
Motorcycle mechanics in Colorado can get their start by attending a post-secondary school that offers specialized training in motorcycle technology. This first step is intended to teach future motorcycle mechanics the basic core principles and concepts needed to conduct motorcycle repair. There are not an abundance of schools offering this kind of training, although programs that do exist are typically very detailed and precise. Applying to one of these programs can be done through each individual school as admission deadlines are individually based.
The learning process usually involves classroom instruction and practical lessons taught by experienced motorcycle mechanics. This is done by conducting repair on actual motorcycles. To become a motorcycle mechanic in Colorado, it is recommended to receive some type of formalized training. Three fourths of motorcycle mechanics in the state have completed some form of post-secondary education. Here is a look at some of the programs offered to Colorado residents in motorcycle repair technology.
Red Rocks Community College
There are a number of motorcycle repair courses offered as part of the Sports Vehicle Technology Courses at Red Rocks. There is a total of 18 courses available to students in this area.

13300 W. 6th Ave.
Lakewood, CO 80228
Phone: 303-914-6600
Pickens Technical College
There is a basic certificate and an expanded certificate in Motorcycle Repair Technology offered at Pickens Tech. The curriculum is in depth and the skills learned can be applied to the repair and service of snowmobiles, ATVs and power watercrafts.

500 Airport Blvd.
Aurora, CO 80011
Phone: (303) 835-4225
Colorado Motorcycle Mechanic Education Admissions
Motorcycle repair programs are offered through colleges of the technical variety. Community colleges also offer this type of training and the procedure for enrolling is usually the same as it is for students in other types of programs. A high school diploma or GED equivalency is often the norm and students may be asked to provide standardized test scores or high school transcripts. Getting started on the admissions process also means looking into financial aid options, which exist at most post-secondary schools that offer motorcycle repair education. It is important to seek out each individual school in order to facilitate the admissions process and find out exactly what is required.
Motorcycle Mechanic Work Experience in Colorado
Work experience for mechanics is a way to learn new skills and is also a way to improve diagnosis. In the state of Colorado, there are many shops that specialize in motorcycle repair. These locations can serve as a place where motorcycle mechanics may begin and continue to advance their careers. There is no need to acquire a certain amount of work experience to accumulate industry certifications, although work experience does help to strengthen the overall skills and technical knowledge of a motorcycle mechanic. Work experience continues to be a perennial teacher, primarily because so much new technology is being integrated into motorcycles. Here is a list of some Colorado motorcycle repair shops that can provide work experience to both novice and veteran mechanics.
Motorcycle Manufacturer Specific Training
Once a mechanic has grasped the fundamentals of motorcycle repair, there is the option of expanding those skills. One way to do that is to learn the specifics of motorcycle repair as it applies to a specific brand. Learning the nuances of motorcycle repair on bikes made by a single manufacturer can lead to a lucrative position where motorcycle mechanics are considered to be specialists. That could mean working for an individual dealership or service center that caters to the service and repair of one brand of motorcycles. Here is a look at some of the manufacturers that offer individual training programs for motorcycle mechanics.
Harley Davidson
Kawasaki
Yamaha
BMW
Suzuki
Honda
Colorado Motorcycle Mechanic Salary
The state of Colorado has comparable salaries for motorcycle mechanics, although the city of Denver is extremely high when it comes to earning potential. The U.S. Bureau of Labor Statistics collects data to determine annual salary rates for all professions and that includes motorcycle mechanics. That data indicates the median salary for a Colorado motorcycle mechanic stands at $41,840 annually. Meanwhile, the top 10% of motorcycle mechanic salaries in Colorado check in at $63,280 per year. Some factors to consider with these different pay rates are the work experience and credentialing of an individual motorcycle mechanic. The pay rate for motorcycle mechanics differ by location as some cities in Colorado offer higher pay than others. The Aurora area is similar to the high pay rates in Denver and here is a breakdown of motorcycle mechanic pay by location in Colorado.
Denver
Top 10% Salary: $85,240 ($40.98 per hr)
Median Salary: $48,870 ($23.49 per hr)
Boulder
Top 10% Salary: $58,940 ($28.34 per hr)
Median Salary: $42,710 ($20.53 per hr)
Fort Collins
Top 10% Salary: $50,180 ($24.12 per hr)
Median Salary: $37,110 ($17.84 per hr)
Northcentral Colorado
Top 10% Salary: $50,350 ($24.21 per hr)
Median Salary: $37,300 ($17.34 per hr)
Colorado Motorcycle Mechanic Employment Trends
The state of Colorado is seeing record numbers in motorcycle mechanics. The number of new mechanics entering into the profession is at an all-time high, which is a direct response to the growing demand for more members. More motorcycle mechanics are also being upgraded to full-time positions. Colorado has one of the fastest growth rates for motorcycle mechanics as there is expected to be a 10-year increase of 19% by 2024. One of the most promising signs of this increase is the consistency. Each year, more job listings are being posted for motorcycle mechanics in Colorado. Another reason for the growing interest is the high earning potential that exists throughout the state, particularly in the Denver area.
Motorcycle Mechanic Certification
A motorcycle mechanic certification is different from that of an auto mechanic certification. The National Institute for Automotive Service Excellence does not issue any certifications for motorcycle mechanics. That leaves motorcycle mechanics to rely on the EETC (Equipment & Engine Training Council) for industry certifications. The EETC covers the basics of two, three, and four-stroke engine repair. This kind of certification is widely recognized by many in the motorcycle repair industry, although it is not a requirement for employment in this profession.
The state of Colorado has not set up any standards or guidelines that are required of motorcycle mechanics. Individual dealerships and service centers are allowed to decide their own job requirements for motorcycle mechanics. Certifications may also be considered to be a type of diploma that is awarded to graduates of motorcycle repair education programs. Since educational programs in this field are more limited, certifications can have a tendency to become more valuable. Employers who are looking to hire a new motorcycle mechanics can decide which certifications are credible enough among their pool of applicants.
Motorcycle mechanic education does not have to cease with the awarding of a certification, as training continues throughout one's career. Motorcycle repair and diagnosis gets better with time and practice. That does not discount the importance of certifications as they are a way of showing credibility while also helping mechanics to achieve better paying and more prestigious positions in the profession.