There is a lot of road in California as it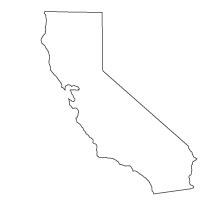 is home to more than 14.5 million registered vehicles. The state also features the highest number of auto mechanics in the country and the average salary of a California auto mechanic holds a No.5 state ranking. Meanwhile, the California Air Resources Board has done a lot for emissions in the state. The clean air rules set forth by that board has managed to change the entire automobile industry. There is always something happening with automotive news and enthusiasts in the state of California. The present day has become a promising time for auto mechanics to launch their careers in a state that is budding with possibilities.
California Auto Mechanic Education
Throughout the state of California, there are a myriad of options to choose from when it comes to obtaining an auto mechanic education. Programs in automotive technology are available at numerous junior colleges, community colleges, technical institutes and adult learning centers. Students have the option earning an Associate Degree, a Certificate of Completion, or a Diploma. Depending on which option is selected, the time length will vary. Most educational options can be completed in anywhere from a one to two-year span of time.
The procedure for completing an auto mechanic education is individualized according to each institution. However, most curriculums are reflective of one another. The combination of classroom work and practical instruction in auto repair furnishes students with the necessary skills to enter into the profession. Here is a look at some of the auto mechanic education programs in the state of California.
Cypress College
The Automotive Technology program at Cypress is NATEF certified and also offers manufacturer certification training.
9200 Valley View Street
Cypress, CA 90630
Phone: (714) 484-7245
Pasadena City College
There is an Associate Degree of Applied Science option, in addition to certificate options for students attending Pasadena City College.
1570 E. Colorado Blvd.
Pasadena, CA 91106
Phone: 626-585-7123
Solano Community College
An Associate Degree or a Certificate of Achievement can be earned through the Automotive Technician program at Solano Community College.
Fairfield Campus
4000 Suisun Valley Road
Fairfield, CA 94534
Phone: (707) 864-7000
Los Angeles Trade Technical College
There are a variety of automotive repair educational options provided through the LA Trade Technical College.
400 West Washington Blvd
Los Angeles, CA 90015
Phone (213) 763-7000
Barstow Community College
The Automotive Technology Certificate program at Barstow lasts 54 weeks and is classified as an undergraduate certificate.
2700 Barstow Road
Barstow, California 92311
Phone: 760-252-2411
Auto Mechanic Work Experience in California
Work experience in California is an integral and necessary step for all auto mechanics. Gaining experience in an auto repair setting sharpens their skillset. It also accumulates the necessary time for ASE certifications. Auto mechanics have to be approved to take an ASE certification exam by showing they have built up ample work experience. This typically requires a set number of years working in a professional automotive repair shop. There are plenty of workplaces that new and veteran mechanics can choose from in California. Here is a look at some of those businesses that may serve as a possible place of employment for auto mechanics in California:
My Mechanic
888 Folsom Street
San Francisco, CA 94107
Phone: (415) 552-0555
California EPA 609-Refrigerant Certification
Auto mechanics who repair and service motor vehicle air conditioner (MVAC) units must hold a valid certification from the EPA. This is known as a 609-refrigerant certification and can be obtained by passing an exam that was created by the EPA. The repair of an MVAC unit requires auto mechanics to handle refrigerant, which can be dangerous. There are specific guidelines for this task, which are covered in the 609-refrigerant examination. There are also online training programs that can prepare auto mechanics for this exam. Here are some of the 609-refrigerant certification training programs accessible to auto mechanics.
ESCO Institute
P.O. Box 521
Mount Prospect, IL 60056
Phone: (847) 253-2220
ASE Certifications in California
The National Institute for Automotive Service Excellence (ASE) is a name that is identifiable to all auto mechanics should. This organization is highly respected and is also entrusted with issuing certifications that denote auto mechanics as being above-average in their knowledge level. An ASE certification can only be earned when an auto mechanic passes a specific exam and that follows a certain amount of work experience. The basis for these certifications is to show that auto mechanics have both field experience and technical knowledge of the job. Being able to show employers ASE certifications is a way for auto mechanics to increase their value. Higher-paying jobs typically go to auto mechanics with a greater number of certifications. Those with certifications in an entire test series are labeled master auto mechanics. For California residents who are looking to obtain an ASE certification, they can do so in any of the following categories:
Auto Maintenance and Light Repair Certification Test (G1)
Automobile & Light Truck Certification Tests (A Series)
Collision Repair & Refinish Certification Tests (B Series)
Damage Analysis & Estimating Certification Test (B6)
Automobile Service Consultant Certification Test (C1)
Truck Equipment Certification Tests (E Series)
Alternate Fuels Certification Test (F1)
Transit Bus Certification Tests (H Series)
Advanced Engine Performance Specialist Certification Test (L1)
Electronic Diesel Engine Diagnosis Specialist Certification Test (L2)
Light Duty Hybrid/Electric Vehicle Specialist Test (L3)
Engine Machinist Certification Tests (M Series)
Parts Specialist Certification Tests (P Series)
School Bus Certification Tests (S Series)
Medium-Heavy Truck Certification Tests (T Series)
Undercar Specialist Exhaust Systems Test (X1)
Taking an ASE certification exam has to be done in person at an official test center that has been set up by the ASE. Auto mechanics can visit any test center, although their exam date must be pre-scheduled. Auto mechanics must also be approved take these exams and are required to follow ASE protocol when visiting a test center. Here are some of the many ASE test centers in California.
Test Center #5849
San Francisco - California Street
100 California Street
STE #105
San Francisco, California 94111
(415) 362-1311
Test Center #7311
Prometric Satellite Center
Columbia College
11600 Columbia College Dr
Sonora, California 95370
(209) 588-2173
Test Center #0540
Stockton, CA
3520 Brookside Road
Suite 121
Stockton, California 95219
(209) 474-9780
Test Center #0544
Bakersfield
1800 30th Street - Westchester Corp
Plaza
Suite 360
Bakersfield, California 93301
(661) 395-3162
Test Center #7119
Prometric Satellite Center
4105 South Street
Lakewood, California 90712
(562) 206-2491
Manufacturer Certification Training in California
Manufacturer certification training equips auto mechanics with the skills needed to conduct repair and service on all vehicles made by a single manufacturer. This is considered a type of specialized skill, which allows auto mechanics to work for dealerships and service centers that conduct automotive service on vehicles produced by one manufacturer. Companies like Ford, BMW, Chrysler, and Honda have training programs of their own. This training is offered at various colleges as part of their automotive technology programs. In these programs, students learn more than general automotive repair. They are taught the specifics of working on vehicles made by that manufacturer. A manufacturer certification can lead to a long and productive career working at one location, as many are in business for quite some time. Here is a look at some of the manufacturer certification training programs in California:
Toyota T-Ten Program
San Diego Miramar College
10440 Black Mountain Road
San Diego, CA 92126
Contact: Joseph P. Young
Phone: 619-388-7672
Ford Asset Program
Consumnes River College
8401 Center Parkway
Sacramento, CA 95823
Phone: (916) 691-7344
BMW Step
BMW Training Center
1175 Dupont Rd.
Ontario, CA 91761
Phone: (909) 605-0691
Honda PACT
Evergreen Valley College
3095 Yerba Buena Road
San Jose, CA 95135
(408) 274-7900
California Auto Mechanic Salary
The sheer size of California has enabled all different salaries to be paid to auto mechanics. The U.S. Bureau of Labor Statistics reported that the median salary of an auto mechanic in California is $43,650 per year. Those statistics also showed that the top 10% of auto mechanics in California earn $73,410 annually. There is a multitude of factors that decide what an auto mechanic earns on an annual basis in California. Location is one factor while the amount of ASE certifications an auto mechanic has earned also plays a role. Work experience is yet another factor that weighs heavily into what an auto mechanic takes home over the course of a year. Here is a closer look at some of the median and top salaries based upon location in the state of California.
Los Angeles
Top 10% Salary: $66,140 ($31.80 per hr)
Median Salary: $39,490 ($18.99 per hr)
San Francisco
Top 10% Salary: $91,550 ($44.02 per hr)
Median Salary: $51,330 ($24.68 per hr)
Sacramento
Top 10% Salary: $66,010 ($31.74 per hr)
Median Salary: $43,410 ($20.87 per hr)
San Diego
Top 10% Salary: $71,520 ($34.39 per hr)
Median Salary: $40,890 ($19.66 per hr)