California is a very prominent place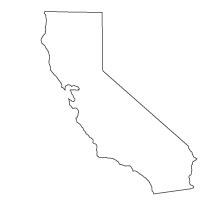 when it comes to motorcycles, as there are a plethora of resources available up and down the state. California features more motorcycle and safety training programs than any other state. There is even a California Motorcycle Dealers Association, which is headquartered in Lake Elsinore. California features far more registered motorcycles than any other state. There are over 842,000 registered motorcycles in California. It may also come as no surprise that California features the highest number of motorcycle mechanics of any state in the country. And total motorcycle sales are highest in California as it has become a haven for all kinds of bike enthusiasts. The landscape of California also sets the stage for some of the most picturesque and enjoyable motorcycle rides anywhere in the country.
California Motorcycle Mechanic Education
Heading into a career as a motorcycle mechanic in California opens up an array of possibilities. The first task is to select an option when it comes to motorcycle mechanic training. These options exist in many colleges throughout the state. Training is classified in a number of ways as there are motorcycle technician programs, powersports technology training and small engine repair courses. All these programs provide the base of knowledge that is needed to acquire an entry-level motorcycle mechanic position.
Some programs extend educational training to a two-year curriculum and award students an associate degree in motorcycle technology. This is considered the highest level of education in motorcycle repair. However, there is no one type of educational program that is required to enter into the profession. Here is a look at some California motorcycle mechanic education programs available to its residents.
Citrus College
The Motorcycle Technician Program at Citrus College is very detailed, with a variety of courses centered on motorcycle repair. The motorcycle technician offering is part of the Career Technical Program at Citrus.

1000 W Foothill Blvd.
Glendora, CA 91741
Phone: (626) 963-0323              
Los Angeles Trade Tech
The Motorcycle Repair program at LA Tech includes a variety of elective units to provide students with a comprehensive understanding of the subject material.

400 West Washington Blvd
Los Angeles, CA 90015
Phone (213) 763-7000
City College of San Francisco
The Motorcycle Technician program requires students to complete nine courses dedicated to each area of motorcycle repair. A total of 34 credit units must be completed for the awarding of a certificate.

50 Phelan Avenue
San Francisco, CA 94112
Phone: 415-239-3000
Sacramento City College
A Motorcycle Maintenance Technician Degree is available through Sacramento City College, and the essentials of all types of small engine repair are also taught to students in this program.

3835 Freeport Boulevard
Sacramento, CA 95822
Phone: 916-558-2111
California Motorcycle Mechanic Education Admissions
Admissions departments in post-secondary schools that feature motorcycle repair training set their own standards. The general rule is that students should have acquired a minimum of a GED equivalency or a high school diploma. Most California motorcycle mechanics have some form of post-secondary training and the first step is to navigate through the enrollment process. It is during this time the financial aid options are considered as there are a number of choices and options to help students pay their tuition.
Motorcycle Mechanic Work Experience in California
Working at a motorcycle repair shop is a way of continuing a mechanic's education. This kind of learning never ceases and will continue throughout a motorcycle mechanic's career. The inclusion of new technology and engine components demands that motorcycle mechanics continue to expand their knowledge. Work experience is the step that follows motorcycle mechanic education. Some motorcycle repair shops hire novice mechanics as a type of apprentice. This allows them to get on the job learning in a real-world setting. California is home to a multitude of motorcycle repair settings and here is a glimpse of some establishments that could be the future workplace for many motorcycle mechanics.
DMC Performance
2707 Garnet Ave Suite 1B
San Diego, CA 92109
Phone: (619) 929-6339
Moto Guild
849 13th St
San Francisco, CA 94130
Phone: (415) 926-5372
Motorcycle Manufacturer Specific Training
Motorcycle mechanic specific training is available to those who are looking to broaden their skill level when it comes to working on a certain brand of motorcycles. This type of training is only offered at select institutions, but could prove to be very influential when it comes to negotiating increased pay rates. Some motorcycle repair settings cater to the repair and service of one brand of motorcycles. Here is a look at some of those manufacturers and the type of programs that are offered.
Harley Davidson
Kawasaki
Yamaha
BMW
Suzuki
Honda
California Motorcycle Mechanic Salary
The state of California features a wide range of motorcycle mechanic salaries. Much of that is contingent upon location as different cities offer different pay rates. The U.S. Bureau of Labor Statistics estimates the median salary of a California motorcycle mechanic at $38,690 per year. Those statistics also show the top 10% of California motorcycle mechanics earn a yearly salary of $64,260. The type of motorcycle repair shop and the typical services that are offered factor into a mechanic's overall pay rate. For example, customizations demand a higher fee than ordinary repair services. Throughout the state of California, motorcycle mechanics have a fluctuating pay scale and here is a look at a city by city breakdown of those salaries.
San Francisco
Top 10% Salary: $75,340 ($36.22 per hr)
Median Salary: $53,860 ($25.90 per hr)
San Jose
Top 10% Salary: $68,790 ($33.07 per hr)
Median Salary: $52,730 ($25.35 per hr)
San Diego
Top 10% Salary: $63,010 ($30.29 per hr)
Median Salary: $54,680 ($26.29 per hr)
Los Angeles
Top 10% Salary: $56,180 ($27.01 per hr)
Median Salary: $30,100 ($14.47 per hr)
California Motorcycle Mechanic Employment Trends
The number of motorcycle mechanics in California is growing each year. There continues to be a 3% increase in the number of motorcycle mechanics employed in the state of California every year. Of all 50 states, California is home to the highest number of motorcycle mechanics. And of the top five states that employ motorcycle mechanics, California offers the highest pay rate by a significant margin. The number of motorcycle enthusiasts in the state of California, combined with the climate, has made the choice of becoming a motorcycle mechanic a very favorable one. Since motorcycles are able to be out on the road all year long, there is a continual need for service and repair. That is evidenced by the constant growth in employment.
Motorcycle Mechanic Certification
Certifications for motorcycle mechanics are not as standardized as they are in other industries, particularly the auto repair industry. The National Institute for Automotive Service Excellence (ASE) provides more than 40 certifications in auto repair, but has not instituted any certifications for motorcycle mechanics. There is an organization that provides certifications to motorcycle mechanics and that organization is the Equipment & Engine Training Council. The EETC focuses on setting the industry standards for the repair of small engines. Motorcycles fall into this category and mechanics can improve their standing by pursuing an EETC certification.
Since there is not one industry certification that is universally recognized, employers can be subjective about the credentials that are required for employment. Some motorcycle repair shops place a premium on work experience and other shops emphasize the importance of certifications. Motorcycle mechanic training is evidenced by the accumulation of certifications as it lends a certain amount of credibility. Some repair shops even advertise the fact that they employ motorcycle mechanics who are certified.
There is a bit of a gray area in that certifications can be construed as forms of education as well. Some programs offer certificates upon the completion of a motorcycle repair curriculum. Certificates are then used to obtain employment, although the duration and depth of each program differ. It is then up to employers to decide on what passes as an acceptable form of certification. The EETC certification is highly respected, but each shop owner places a subjective amount of stock into each distinction. Ultimately, the process of earning certificates and certifications is a form of continuing education that will only help motorcycle mechanics increase their knowledge level.