There are plenty of reasons why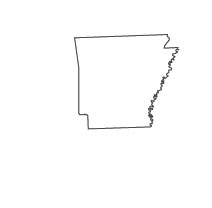 Arkansas is considered a state that is rich with automotive history, which extends all the way through the present day. The top selling General Motors dealer in the nation for 2016 was located in Little Rock, Arkansas. The state is also the site of what could be considered the first off-road vehicles. In order to cope with Arkansas' rugged terrain, an in-state company called The Climber Motor Corporation, assembled cars and trucks that could handle the primitive roads of Arkansas back in the early part of the 20th century. The popularity of the automobile has remained in Arkansas. To this day, there are lots of car events, shows, and festivals within the state of Arkansas. This is one more reason why it is an opportune time to become an auto mechanic in Arkansas.
Arkansas Auto Mechanic Education
An auto mechanic education in Arkansas proves to be a very formative time for those entering the industry. This is where auto mechanics start to build a foundation of the knowledge and skills they will use throughout their professional careers. Auto mechanics learn the essentials of auto repair in various post-secondary programs in Arkansas. These programs exist in junior colleges, community colleges, vocational institutes, and career learning centers. All those institutions decide upon whether they offer certificate, degree, or diploma programs. Each of those distinctions signify that an auto mechanic has been thoroughly trained and is ready to fill an entry level position.
The time frame for each program is also decided upon by each institution. Some programs last as little as nine months while others extend up to two years. Many of these programs are similar in design and teach the same core principles. Arkansas residents have varying options to choose from when deciding on which auto mechanic education route is right for them. Here is a look at some of those educational options in Arkansas.
Ozarka College
There is an Automotive Service Technology program that awards students an Associate Degree of Applied Science from Ozarka College.
218 College Drive
Melbourne, AR 72556
Phone: 870-368-2300                                                  
Crawley's Ridge Technical Institute
The program at Crawley's Ridge is led by experienced instructors who will guide students to the awarding of a Certificate of Completion.
1620 Newcastle Road
Forrest City, AR 72335
Phone: 870-633-5411
Arkansas State University- Mountain Home
The Automotive Technology program at ASUMH features an Associate Degree and two Certificate options.
ASUMH Technical Center
4034 US-62
Mountain Home, AR 72653
Phone: (870) 508-6100
Pulaski Tech
Affiliated with the University of Arkansas, there are five different automotive programs to choose from at Pulaski Technical College.
3000 West Scenic Drive
North Little Rock, AR 72118
Phone: (501) 812-2200
Arkansas Tech
The career center at Arkansas Tech provides an Automotive Technology Certificate, which is deigned to take two years.
1700 Helberg Lane
Ozark, Arkansas 72949
Phone: (866) 225-2884
Auto Mechanic Work Experience in Arkansas
There is a premium placed on work experience in an auto repair setting. This is also the next logical step for auto mechanics after graduating from an auto mechanic school. Work experience will help auto mechanics fine-tune the skills they were taught during their educational period. The work experience factor also allows auto mechanics build up stock towards taking an ASE certification exam. One of the criteria for that exam is that auto mechanics must suffice a certain amount of work experience in a full-time position. Work experience is also predicated on finding an auto mechanic job in Arkansas. There is a vast array of auto repair shops that auto mechanics can select as their future workplace. Here are a few of those work settings located within the state of Arkansas.
HCS Auto Repair
3732 Elm Springs Rd
Springdale, AR 72762
Phone: (479) 751-8232
DJ's Auto Repair
6103 Carnegie Dr
North Little Rock, AR 72117
Phone: (501) 834-3000
Arkansas EPA 609-Refrigerant Certification
Working on all components of a vehicle is not permitted without certain certifications. MVAC (motor vehicle air conditioner) repair and service requires a 609-refrigerant certification, which is issued by the EPA. An auto repair shop that employs mechanics without this certification could be subjected to penalties if those mechanics are discovered doing MVAC repair. A 609-refrigerant certification can be obtained by passing an online test that was created by the EPA. Passing that test also permits auto mechanics to buy small containers of regulated refrigerants. Auto mechanics can study online or take a quick course that will prepare them for what they will see on the actual test. Courses and programs that specialize in 609-refrigerant certification training can be completed online. Here is a look at some of the establishments that offer this kind of prep training.
ESCO Institute
P.O. Box 521
Mount Prospect, IL 60056
Phone: (847) 253-2220
ASE Certifications in Arkansas
The National Institute for Automotive Service Excellence (ASE) is the entity that is responsible for certifying auto mechanics. ASE certifications have become a commonly used and recognized term in the auto repair industry. Auto mechanics who are ASE certified are considered to have an elevated level of skill, knowledge and credibility. The path to earning an ASE certification begins with meeting ASE work experience requirements. Once an auto mechanic has been working for a set number of years in a full-time position, the right to sit for an ASE certification examination is granted. Auto mechanics must then earn a passing score. The certification will then be issued and must be renewed every five years by passing a recertification exam. ASE certifications help immensely when looking for employment and can even lead to higher pay rates. Here is a look at the test series that offer certifications from the ASE.
Auto Maintenance and Light Repair Certification Test (G1)
Automobile & Light Truck Certification Tests (A Series)
Collision Repair & Refinish Certification Tests (B Series)
Damage Analysis & Estimating Certification Test (B6)
Automobile Service Consultant Certification Test (C1)
Truck Equipment Certification Tests (E Series)
Alternate Fuels Certification Test (F1)
Transit Bus Certification Tests (H Series)
Advanced Engine Performance Specialist Certification Test (L1)
Electronic Diesel Engine Diagnosis Specialist Certification Test (L2)
Light Duty Hybrid/Electric Vehicle Specialist Test (L3)
Engine Machinist Certification Tests (M Series)
Parts Specialist Certification Tests (P Series)
School Bus Certification Tests (S Series)
Medium-Heavy Truck Certification Tests (T Series)
Undercar Specialist Exhaust Systems Test (X1)
Taking an ASE certification exam involves attending a session at an ASE test center. This is where the exam will be administered by representatives of the ASE. Auto mechanics are required to schedule test dates in advance and bring the necessary documentation as stated by the ASE. There is a strict procedure involved with taking an ASE certification exam and it must be followed accordingly. Auto mechanics who are interested in taking an ASE certification exam within the state of Arkansas can do so by visiting one of the following test centers.
Test Center #7407
Prometric Satellite Center
Arkansas Tech University
103 Bryan Hall - University Testing
Russellville, Arkansas 72801
(479) 968-0382
Test Center #7320
Prometric Satellite Center
Northwest Arkansas Community College
One College Drive
Bentonville, Arkansas 72712
(479) 986-4078
Test Center #2801
Fort Smith - South 56th Street
2409 South 56th Street
Co-located w/Sylvan Learning Center
Fort Smith, Arkansas 72903
(479) 484-0702
Test Center #5212
Little Rock
10800 Financial Center Parkway
Suite 340
Little Rock, Arkansas 72211
(501) 224-1607
Test Center #7420
Prometric Satellite Center
Northeast Arkansas Career & Technical Center
1727 South Main
Jonesboro, Arkansas 72401
(870) 933-5891
Manufacturer Certification Training in Arkansas
Manufacturer certification training involves learning the nuances of auto repair on vehicles made by one manufacturer. Companies like Chrysler, Audi and Ford all have individual training programs that teach mechanics how to repair their vehicles. Training is offered through programs at select colleges and technical schools. At the time, Arkansas is not home to any manufacturer specific training programs, although there are some available in the neighboring states. Here is more on those different programs.
Honda PACT Program
Across the United States, there are now 28 schools that have adopted the Honda training program as part of their Automotive Technology Department.
Ford Asset Program
The service and repair of all types of Ford vehicles is taught in this program, which also features hands-on learning.
Toyota T-Ten Program
This program not only teaches students the finer points of auto repair on Toyota vehicles, but it covers the Lexus brand as well.
Kia National Training Center
Kia brings its auto mechanics to a national training center in Georgia to learn all about the repair and service of its vehicles.
Arkansas Auto Mechanic Salary
There is a good deal of earning potential in Arkansas for those looking to establish a career as an auto mechanic. A lot of that potential depends upon location, experience and level of certification. The U.S. Bureau of Labor Statistics tallied numbers that showed the median salary of an auto mechanic in Arkansas is $32,380 per year. However, there is a dramatic increase in regard to the top members of that profession. The BLS showed that the top 10% of Arkansas auto mechanics earn a salary of $56,370 per year. Here is a look around that state of Arkansas at some of the different auto mechanic salaries.
Fayetteville
Top 10% Salary: $67,450 ($32.43 per hr)
Median Salary: $36,320 ($17.46 per hr)
Little Rock
Top 10% Salary: $54,370 ($26.14 per hr)
Median Salary: $34,310 ($16.50 per hr)
Jonesboro
Top 10% Salary: $52,280 ($25.13 per hr)
Median Salary: $24,340 ($11.70 per hr)
Hot Springs
Top 10% Salary: $57,450 ($27.62 per hr)
Median Salary: $36,850 ($17.72 per hr)