The auto mechanic profession is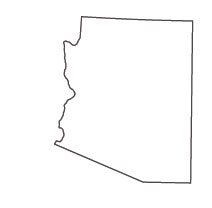 booming in Arizona, with a 2% job growth each year. That means hundreds of new jobs are opening up every year. Keep in mind that does not account for veteran mechanics retiring. Now is a prime time for auto mechanics in Arizona as it continues to be a budding area in so many ways. Arizona is also home to a growing number of automotive technology centers. Population increases, particularly in the Phoenix area, have enabled Arizona to keep on growing. Phoenix is currently the fifth largest city in the United States in population and that has also resulted in more people moving on the outskirts of the city. That means more cars on the road and more of a need for Arizona auto mechanics.
Arizona Auto Mechanic Education
The first task in the process of becoming an auto mechanic is to choose an educational path. That may lie through a technical, community or junior college. The path can also mean spending a year at a career institute or technical center. Most certificate options last a year while degree options typically take two years to complete. Both prepare students for what they will face as professional auto mechanics. An auto mechanic education differs from a traditional education in that it utilizes a hands-on portion in addition to classroom instruction. Students learn how to become an auto mechanic by conducting auto repair on actual cars. Arizona residents looking to enhance their skills and knowledge in auto repair can accomplish that by enrolling in an auto mechanic education program. Here are some of the schools that offer auto mechanic education in Arizona.
Eastern Arizona College
There are four different educational pathways under the Automotive Technology umbrella at Eastern Arizona.
615 N Stadium Avenue
Thatcher, AZ 85552
Phone: 800-678-3808
Mohave Community College
Basic and Advanced Automotive Technology Certificates are available to students at Mohave Community College.
Bullhead City Campus.
3400 Highway 95
Bullhead City, AZ 86442
Phone: 928-758-3926
Arizona Western College
Arizona Western features an Automotive Institute that has received accreditation from the NATEF and offers a large variety of certificate and degree options.
2020 S Ave 8 E
Yuma, AZ 85365
Phone: (928) 317-6000
Arizona Automotive Institute
There are comprehensive offerings for students who enroll in any of AAI's programs that all concentrate on automotive training.
6829 N. 46th Ave.
Glendale, AZ 85301
Phone: 888-419-9440
Mesa Community College
Two Associate Degrees and three certificates are available through the Automotive Performance program at MCC.
1833 W Southern Ave
Mesa, AZ 85202
Phone: (480) 461-7000
Contact: Steve Skroch
Email: steve.skroch@mesacc.edu
Phone: 480-461-7380
Auto Mechanic Work Experience in Arizona
Work experience is intended to follow the formal education phase of an auto mechanic's career. Once training is completed, auto mechanics attempt to find work. When that is accomplished, auto mechanics will begin gaining experience. This will help them work towards earning an ASE certification and will also allow them to become more skilled at their craft. Work experience serves as an ongoing lesson as there are always new issue arising, particularly with the changing technology in motor vehicles. Experience is a valuable tool and teacher, as auto mechanics learn every day on the job. Finding a workplace in Arizona is something all auto mechanics must do at one time or another and here's a list of a few highly-respected businesses that could serve as a possible work setting.
Arizona EPA 609-Refrigerant Certification
Repair on a motor vehicle air conditioner (MVAC) system can be dangerous for those who are ill-informed on its procedure. That is why the EPA enacted a certification that ensures auto mechanics are conducting safe and proper MVAC repair. A 609-refrigerant certification verifies that an auto mechanic has met the EPA standard when it comes to MVAC refrigerant knowledge. A certification is earned by achieving a passing score on the 609-refrigerant certification exam. This exam is offered completely online, although auto mechanics can prepare by participating in a training program. Here is a look at some of those programs:
ESCO Institute
P.O. Box 521
Mount Prospect, IL 60056
Phone: (847) 253-2220
ASE Certifications in Arizona
Auto mechanics establish credibility by putting in time and learning about different facets of auto repair. This combination is reflected in the form of certifications issued by the National Institute for Automotive Service Excellence (ASE). Currently, there are over 40 ASE certifications available to auto mechanics. To earn a certification, auto mechanics must pass a written test. There are many different tests available and they are divided up into different test series. Auto mechanics are free to accumulate as many certifications as they can. Accumulating all the certifications in one series earns the distinction of master technician. Certifications come in handy during job searches and when seeking out a pay increase. Auto repair shop managers and owners place a premium on mechanics who are certified. It lends more credibility to the place of business and appeals to customers as well. An auto mechanic who is seeking out a certification may select from any of the following test series:
Auto Maintenance and Light Repair Certification Test (G1)
Automobile & Light Truck Certification Tests (A Series)
Collision Repair & Refinish Certification Tests (B Series)
Damage Analysis & Estimating Certification Test (B6)
Automobile Service Consultant Certification Test (C1)
Truck Equipment Certification Tests (E Series)
Alternate Fuels Certification Test (F1)
Transit Bus Certification Tests (H Series)
Advanced Engine Performance Specialist Certification Test (L1)
Electronic Diesel Engine Diagnosis Specialist Certification Test (L2)
Light Duty Hybrid/Electric Vehicle Specialist Test (L3)
Engine Machinist Certification Tests (M Series)
Parts Specialist Certification Tests (P Series)
School Bus Certification Tests (S Series)
Medium-Heavy Truck Certification Tests (T Series)
Undercar Specialist Exhaust Systems Test (X1)
Taking an ASE certification exam means that auto mechanics must visit an ASE test center. These are located throughout the state of Arizona. When arriving at a test center, auto mechanics must show proper identification and documentation. Test dates must be pre-scheduled as there only certain dates allotted over the course of a year for ASE exams. Here are just some of the ASE centers in Arizona.
Test Center #5143
Phoenix - Tempe
1275 West Washington Street
Suite 110
Tempe, Arizona 85281
(602) 273-9145
Test Center #7367
Prometric Satellite Center
Gila Community College-Payson campus
201 North Mud Springs Rd
Payson, Arizona 85547
(928) 468-8039
Test Center #0074
Phoenix - West Camelback Road
1951 West Camelback Road, #120
Camel West Plaza
PHOENIX, Arizona 85015
(602) 973-8945
Test Center #0403
Tucson - W 6th Street
University of Arizona Testing Office
220 W 6th St - Bldg B - Room B104
Tucson, Arizona 85701
(520) 621-7594
Test Center #0400
Yuma, AZ
1790 South 3rd Avenue
Suite 2
Yuma, Arizona 85364
(928) 329-4209
Manufacturer Certification Training in Arizona
A manufacturer certified mechanic has the capability of working at places that will not hire just any auto mechanic. There is a special set of skills that come with being an auto mechanic who has been trained to work on one specific brand of vehicles. This training can land auto mechanics a job at a large dealership which can afford to pay its staff higher salaries. Programs that offer this type of training exist in schools throughout the country. Arizona features several colleges that provide manufacturer specific training as part of their Automotive Technology program. Car companies like Audi, General Motors, Toyota and others have all established their own coursework as part of these respective programs. Here is a glimpse of some Arizona manufacturer certification training programs:
Honda PACT Program
GateWay Community College
Washington Campus
108 North 40th Street
Phoenix, AZ 85034
Phone: (602) 286-8000
Ford Asset Program
Universal Technical Institute
Avondale (Phoenix) Campus
10695 W. Pierce Street
Avondale, AZ 85322
Phone: 800-859-1202 EXT.11302
Contact: Bob Furedy
Email: bfuredy @uti.edu
Chrysler Mopar
Glendale Community College
6000 W Olive Avenue
Glendale, AZ, 85302
Phone: 623 845-3167
Subaru University
Pima Community College
1255 N. Stone Ave.
Tucson, AZ 85709
Phone: 520-206-7234
Arizona Auto Mechanic Salary
The U.S. Bureau of Labor Statistics compiles data that shows the median salary of an auto mechanic in Arizona is $38,280 per year. That same data also showed that the top 10% of Arizona auto mechanics earn $60,580 on a yearly basis. Auto mechanics who earn in the upper echelon of that range can attribute that increase to more experience and certifications. The location of an auto repair shop also has an impact on the amount of earning potential. Auto mechanic salaries in Arizona differ by city and here is a look at some of the numbers based on location.
Phoenix
Top 10% Salary: $61,650 ($29.64 per hr)
Median Salary: $39,900 ($19.18 per hr)
Prescott
Top 10% Salary: $56,540 ($25.77 per hr)
Median Salary: $36,650 ($17.62 per hr)
Lake Havasu City
Top 10% Salary: $66,010 ($31.74 per hr)
Median Salary: $33,990 ($16.34 per hr)
Yuma
Top 10% Salary: $57,570 ($27.68 per hr)
Median Salary: $34,400 ($16.54 per hr)