Arizona's landscape has set the scene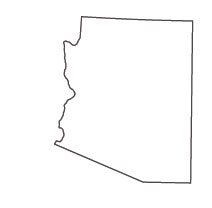 for enjoyable motorcycle rides throughout the state. That has enabled motorcycle clubs to pop up all over the state as riding enthusiasts take advantage of the scenery and weather Arizona has to offer. There are currently more than 166,000 registered motorcycles in Arizona and that number is on the rise. The city of Phoenix is currently the fifth most populated state and that has also expanded the population size of the nearby cities. Arizona is growing rapidly, and its climate permits year-round riding for motorcycle owners. More miles also presents a greater need for repair and service. The motorcycle repair industry continues to thrive in Arizona. Motorcycle dealerships, repair shops and clubs are very visible all over the state of Arizona.
Arizona Motorcycle Mechanic Education
Becoming a motorcycle mechanic in Arizona begins with choosing an education program. These programs are offered at various post-secondary institutes in Arizona. These programs are very specific and concentrate on the details of motorcycle repair. Students are taught by instructors whose lessons are made up of classroom and practical instruction. This gives them the basic foundation of knowledge while also showing them how to apply repair theories and techniques on actual motorcycles.
Some programs are classified as Motorcycle Technology and others are referred to as Small Engine Repair. There are Associate Degree and Certificate options in Motorcycle Repair, each with different time lengths for completion. It is up to each institution to title their own program and set the coursework and academic guidelines. Earning a motorcycle mechanic education can fast track students into a full-time position in a motorcycle repair shop. Here are the Arizona programs that offer motorcycle mechanic education.
University Technical Institute
The Motorcycle Technician Training program ay UTI in Phoenix is one of the most comprehensive motorcycle repair training programs in the country. It is a 48-week course with 6 electives as students can specialize in the repair of a specific brand of motorcycles.

Avondale Campus
10695 W Pierce St
Avondale, AZ 85323
Phone: (623) 245-4600
Pima Community College
There is a small engine repair course as part of the automotive technology program at Pima Community College, which is located in Tucson.
4905 E. Broadway Blvd.
Tucson, AZ 85709
Phone: (520) 206-4500
Yavapai College
There is a host of Motorcycle technology courses offered at Yavapai College, which focus on numerous aspects of service and repair.
1100 E Sheldon St
Prescott, AZ 86301
Phone: (928) 445-7300
Arizona Motorcycle Mechanic Education Admissions
A high school diploma or GED equivalency is generally the minimum requirement for admission into a motorcycle education program. Some programs are available to high school students as they can begin training as part of a vocational program. Currently, three of every four motorcycle mechanics in Arizona have acquired some type of post-secondary school training in motorcycle repair. Applying to a post-secondary education program requires aspiring mechanics to follow each school's specific process. Some programs require students to present standardized test scores and others require applicants to take an entrance exam. Most admissions requirements are not too demanding, and the process is rather navigable. Financial aid options also exist at select schools.
Motorcycle Mechanic Work Experience in Arizona
The motorcycle repair profession is one that is learned through experience. Even those who have graduated from a motorcycle training program will need to encounter real-world issues that call for specific diagnosis and repair. This helps to strengthen a motorcycle mechanic's overall skillset and enhance their value when it comes to negotiating pay raises. Mechanics can earn higher-paying positions based on their individual skill level. Some motorcycle repair shops offer apprenticeships in which mechanics learn on the job. Once a motorcycle mechanic completes a formal training program or an apprenticeship, then comes the task of obtaining a full-time position. Arizona features an abundance of repair shops where motorcycle mechanics can gain work experience. Here is a look at a handful of potential employers for motorcycle mechanics in Arizona.
Cycle Dynamics
21628 N Central Ave
Suite 6
Phoenix, AZ 85024
Phone: (623) 581-2900
MotoGhost
21628 N Central Ave
Phoenix, AZ 85024
Phone: (602) 324-9629
Motorcycle Manufacturer Specific Training
Most motorcycle repair education programs cover all areas involved with general repair, which can be applied to all brands of motorcycles. However, mechanics also have the opportunity and choice to specialize in one type of motorcycle repair. Below is more about motorcycle manufacturer training in Arizona.
Motorcycle Mechanics Institute
This is a division of the Universal Technical Institute, located in Arizona. The MMI features a six individualized training programs in which students learn the specifics of repair on a particular brand of motorcycles. The MMI offers manufacturer specific training for the following manufacturers:
Each of these programs are available at UTI, which has a team of instructors with years of experience in the motorcycle repair industry. Here is the physical address of the Motorcycle Mechanic Institute in Arizona:
2844 West Deer Valley Road
Phoenix, AZ 85027
Phone: 623-869-9644
Arizona Motorcycle Mechanic Salary
The state of Arizona has a differentiating pay scale for motorcycle mechanics. Individual salaries are often determined by work experience, level of training and the type of repair shop. Some motorcycle repair shops see a higher volume of business while others charge higher rates for specialized customizations. Location also plays a role as some cities feature higher pay rates than others. The state of Arizona is home to one of the highest paying cities for auto mechanics. The median salary for motorcycle mechanics in the city of Tucson is among the higher ones in the country, according to the U.S. Bureau of Labor Statistics. Here is a glimpse throughout the state of Arizona at the salaries for motorcycle mechanics, in addition to the statewide median and top 10%.
State of Arizona
Top 10% Salary: $57,440 ($27.62 per hr)
Median Salary: $33,690 ($16.20 per hr)
Phoenix
Top 10% Salary: $55,150 ($26.51 per hr)
Median Salary: $30,860 ($14.84 per hr)
Tucson
Top 10% Salary: $62,870 ($30.23 per hr)
Median Salary: $50,840 ($24.44 per hr)
Arizona Motorcycle Mechanic Employment Trends
Motorcycle mechanics in Arizona are on the rise every year. The U.S. Bureau of Labor Statistics estimates that the number of motorcycle mechanics in Arizona will have increased by 20% in the ten-year period spanning 2014 through 2024. Those trends are consistent due to the expanding population throughout Arizona. Motorcycle repair businesses are also thriving as more are reporting continued success. A quick search of motorcycle mechanic job openings in Arizona will show multiple positions that need to be filled. Meanwhile, the number of motorcycle mechanics who continue to be employed in a full-time capacity is not changing and part of that is due to the competitive pay and job stability offered in Arizona.
Motorcycle Mechanic Certification
Arizona motorcycle mechanics do not need to hold a specific certification in order to gain employment. The hiring criteria falls under the discretion of each individual repair shop. Earning a motorcycle education certification from an accredited educational program goes a long way towards obtaining employment. The automotive industry features certifications provided by the National Institute for Automotive Service Excellence (ASE), although it does not issue any kind of certifications for motorcycle mechanics.
Motorcycle mechanics do, however, have the option of earning a certification from the Equipment & Engine Training Council. The EETC is recognized in the industry as a reputable and esteemed organization that offers certifications under the two, three and four-stroke certifications. While these certifications are not mandatory, they show both initiative and a broader comprehension of the essentials of motorcycle repair
Arizona has no type of board, committee or council that requires industry-wide certifications to conduct motorcycle repair. Repair shops have to adhere to local ordinances and safety standards, although there are no individual guidelines to follow for motorcycle mechanics. Presenting an EETC certification can help to accelerate the process of finding employment and can also give mechanics an edge in the job hunt. Most education certifications also carry a great deal of value and are a way of showing that a mechanic has exceeded the average level of technical skill and knowledge.